EuroGamer 2011 – Day 2 Wrap Up

The crowds were once again out in force to see some of the biggest and best games that are due to hit our shelves soon!
After another crazy day (where I finally got my hands on one of OnLive's free consoles!), it's safe to say that EuroGamer 2011 is outdoing last year's offering!  I went hands-on with a number of titles including: Final Fantasy XIII-2, Skyrim, Rift, and Guild Wars 2, to name a few. Keep reading to find out what I thought of them!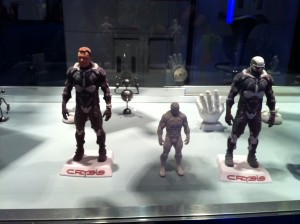 Final Fantasy XIII-2: The sequel to Final Fantasy XIII looks great! This is a game that is truly pushing graphical boundaries with outstanding character models and a scale that is simply stunning. However, in terms of gameplay, it is sorely lacking. After the excellence that was offered in Xenoblade Chronicles, FFXIII-2 seems slow, clunky, and laboured. This wasn't the final build though, so hopefully there will be time to refine the gameplay to match the visual magnificence.
Elder Scrolls V: Skyrim: Okay, someone hand me a thesaurus, because I lack the adjectives to adequately describe how brilliant this game is! It's a graphical leap that looks like a new generation in visuals, refined gameplay, visceral melee combat, and an improved magicka system come together to produce pure gaming bliss and that's without even mentioning the setting. Skyrim is a beautifully realised world where details on the grand scale are equalled by the most minute ones. Whilst the demo on show was only 20 minutes long, it was more than enough to show that Bethesda has created another RPG epic that will be almost impossible to beat for the Game of the Year award!
Rift: Trion World's attempt to gain ground in the realm of PC gaming that is dominated by World of Warcraft is a commendable effort. The graphics are great, and are available to gamers who don't have a high end PC.  Almost limitless customisation and a tried and tested battle system make Rift compelling. However, even with the imminent release of patch 1.5, it has been overshadowed by ArenaNet's Guild Wars 2.  This is a shame, as Rift is a game that is worthy of any MMORPG fans time.
Guild Wars 2: I got the chance to play a 15 minute demo of ArenaNet's latest offering.  While there is a whiff of WoW about Guild Wars 2, it somehow feels a little different from Blizzard's all-conquering title. This is another PC MMORPG that has outstanding graphics and a tried and true battle system.  It is sure to be a hit with fans of the genre.
Uncharted 3:  To finally round the day off, I sat in on Naughty Dog's developer session, where myself and other Uncharted fans got the chance to see some brand new footage of Uncharted 3.  Along with this, there was commentary from Nolan North, who is the voice of Drake. Needless to say, this was a great way to end the day.  After seeing some world-exclusive footage,  I am incredibly hyped for this game's release!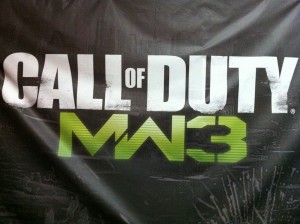 As if playing these games, bagging freebies, and seeing world-exclusive Uncharted 3 footage wasn't enough, I also got the opportunity to speak to Lance James from Trion Worlds. He was kind enough to show me around End of Nations, Trion Worlds' MMO-RTS that has been in development for two years, and answered a couple of questions about the game and how it will work.
Lance stated that End of Nations was a reinvigoration of the RTS genre through the addition of MMO/RPG elements, such as the inclusion of skill trees and a fully customisable armoury.  Further, to this, he added that the over-arching metagame was like a game of "Risk on steroids" where certain clans can battle it out for control of the world.  The twist here is that this is determined all through online battles, and throughout the 3-4 month season the balance of power can shift dramatically.  He also assured players that the up-to-26-vs.-26 PvP would be completely lag-free. This huge feat is achieved through something called client-server hosting, which is where players connect to Trion Worlds servers directly, to ensure that there is no lag and no means to modify or hack the game
The final, most impressive thing that Lance spoke about was the fact that End of Nations is going to be entirely free to play when it launches. All that is needed from the players is for them to download the game (which is also free of charge), and  they'll have the full game to play with. The only charges come in the form of optional skins that cover your units in anything from the Union Jack flag to leopard print. End of Nations looks like a massively innovative game that is sure to appeal to a huge audience and may even draw in players from Starcraft and DotA. It's certainly one to look out for, and let's face it, it's free, so everyone might as well give it a go!
I would like to say a huge thank you to Lance James who was kind enough to take time out and show an RTS newbie just how awesome End of Nations is.
Well that's Day 2 all wrapped up! Keep your eyes on Wanderson75.net for more info from EuroGamer 2011 and a hands-on with the PlayStation Vita!