Crimson Alliance DLC Slashing its Way to XBLA this October!
Certain Affinity is releasing a new DLC pack for their Summer of Arcade's finale dungeon-crawler, Crimson Alliance, on October 12th! 
 
According to Max Hoberman, President of Certain Affinity, "From the start we wanted to keep the adventure going by giving players new places to explore with their friends. When we finished the game back in May we had a few months to wait before the Summer of Arcade was over. So we devoted ourselves to building the kind of maps that we wanted to play: fiendishly difficult ones that are perfect for co-op."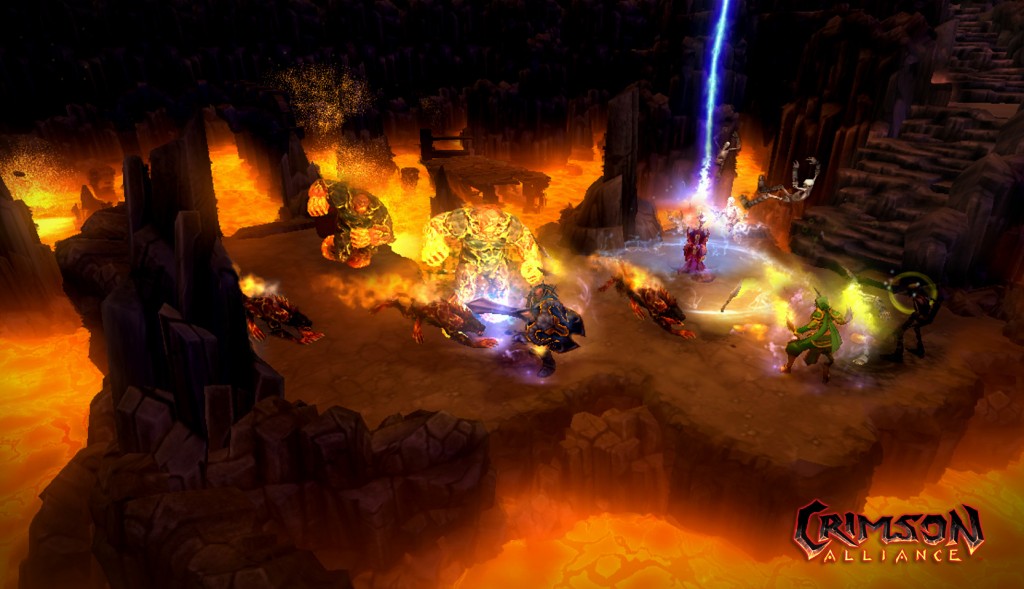 The new Vengeance Pack will feature new campaign levels, "pitting players in a race against time to hunt down and destroy two dangerous new threats," as well as a new Challenge Map called "Fistful of Coins" which "allows users to test their skill against an increasingly deadly onslaught of enemies, with mountains of gold at stake."
 
If you haven't yet checked out Crimson Alliance, then take a look at our review and grab the free trial for a look of your own; You have a choice of buying the character packs separately (for 800 Microsoft Points each) or  all three character packs for 1200 Microsoft Points.  If you already have Crimson Alliance, then you won't want to miss out on the Vengeance Pack when it releases on Xbox Live Arcade for 240 Microsoft Points!