Microsoft Confirms Television Coming to Xbox 360 This Holiday
Microsoft has announced today that they are partnering with nearly 40 TV and entertainment companies to bring television to the Xbox 360 console.  Providers include: Comcast and SyFy in the United States, Rogers in Canada, and BBC in the UK.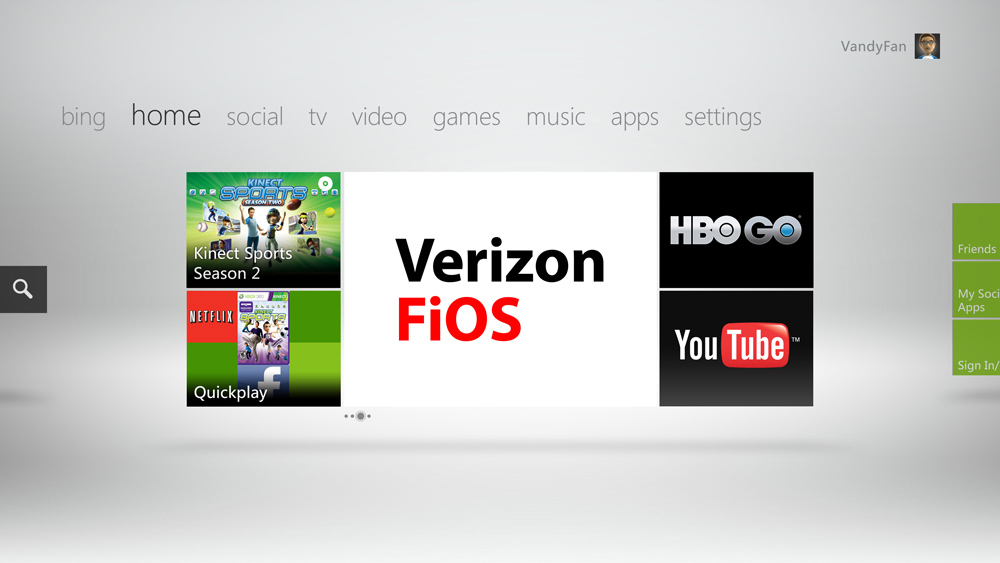 Don Mattrick, President of Microsoft's Interactive Entertainment Business division had this to say: "Combining the world's leading TV and entertainment providers with the power of Kinect for Xbox 360 and the intelligence of Bing voice search will make TV and entertainment more personal, social, and effortless."
"Our recently launched next-generation Xfinity TV platform is enabling us to bring Xfinity On Demand to a gaming console for the first time, and Kinect's voice and gesture controls will offer our customers an innovative way to discover and enjoy Xfinity On Demand's huge library of top shows and movies." said Sam Schwartz, President of Comcast Converged products
There's no word as of yet if there will be additional charges from the partnering providers in order to be able to use these services on our Xbox 360 consoles; However, we can speculate that you will more than likely require an Xbox Live Gold subscription to use the service, similar to current offerings such as Hulu and Netflix.
Microsoft has stated that they plan to begin rolling out the new service to 20 countries beginning this holiday season.