Child's Play Raises Spirits This Holiday Season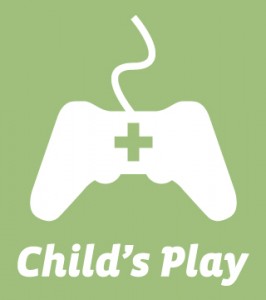 Most of us can say we've been in a hospital at least once in our lives; whether as a patient or visitor of family or friends.  You may remember the smell of the sterile environment, the harsh glare of bright lights, and the pleasant voice occasionally blaring over the P.A. System paging a doctor, nurse, or someone.  Even though hospitals are places of healing and recovery, you never want to stay for an extended period of time – if you can help it.  As a child, a hospital is the last place you want to be in.  Locked up and not being able to run around, with just a TV and some old toys to keep you company can be extremely difficult on a kid – or at least that's the way it was before the inception of the Child's Play Charity's in 2003.
Child's Play is dedicated to entertaining hospitalized children around the world, with each hospital providing a wish list for modern-day toys like gaming consoles and popular videogames.  Donors have a choice of either donating an item off of their choice hospital's wish list or simply giving money to the hospital.  Either way, the donations go towards giving the children – some of whom call the hospital their second home – some joy in their life.
Since 2003, Child's Play has raised over $9 million, and having just started this year's campaign, they've already raised $450,000 of the 2011 goal's $2 million.  The foundation's Coordinator, Kristin Lindsay, stated that they're "very excited to begin another year of Child's Play and once again show the world that the video game community is altruistic as well as compassionate".
Interested in making a sick child's day just a little brighter?  There are so many ways you can get involved with Child's Play, either by donating an item, gifting money through PayPal or even texting, hosting a fundraising event, or even attending the annual Child's Play charity auction on December 8th at the Meydenbauer Centre in Bellevue, Washington.
For more information on how to help, visit: http://www.childsplaycharity.org/