Nintendo Brings Mario Kart 7 to Life at Los Angeles Auto Show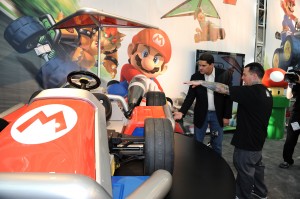 Have you ever wondered what Mario's go-kart would be like in real life?  Well wonder no more!  Yesterday, Nintendo's Reggie Fils-Aime and West Coast Customs CEO Ryan Freedlinghaus unveiled two custom-built Mario Karts at the Los Angeles Auto Show at the LA Convention Center this last Wednesday.  These life-sized replicas come furnished with glider attachments and even propellers like in the game!
The two karts created were Mario's trademark red, blue and silver; and Luigi's Bumble V kart.  "We've played Mario Kart games for years, so it's a dream come true to bring these karts to life," said West Coast Customs CEO Ryan Friedlinghaus. "We think people will be blown away by seeing these cool video game vehicles in person." Very cool indeed; not only are they realistic, but these are real functioning go-karts!  These electric-powered vehicles are street legal and capable of speeds up to 30 miles-per-hour.  According to Nintendo boss Reggie Fils-Aime, they "handle great".
Of course, Los Angeles may be a long way to go to see these works of art, but there's good news!  Gamestop Power Up Rewards members can enter for a chance to win one of these beauties in an upcoming Epic Reward Giveaway.  In order to be eligible, you must be a Power Up Rewards member, and make a purchase or trade at your local Gamestop, or on Gamestop.com.  PowerUp Rewards Pro members automatically get two entries with purchase and the lucky winners will be drawn in February of 2012.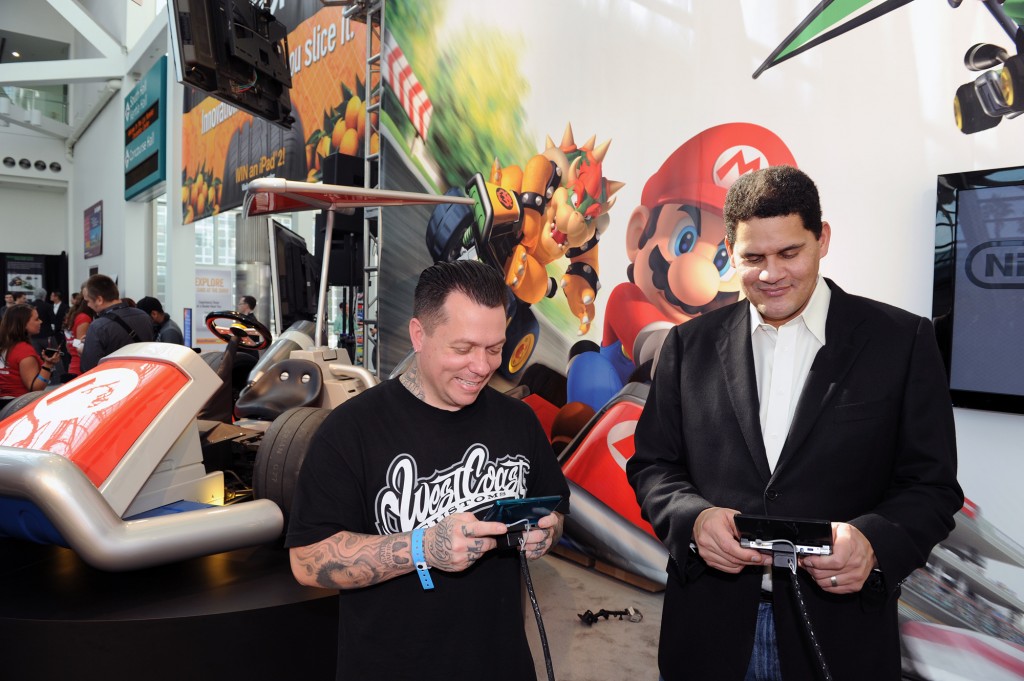 If you want to know more about how this project came about, an episode of Inside West Coast Choppers will be running early next year and will show how Nintendo and WCC came together to make this project a reality.  Mario Kart 7 releases for the Nintendo 3DS this December 4th!