GamePlay Retailer Could Give GameStop A Run For Consumer Dollars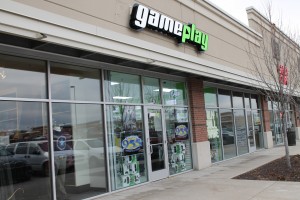 A new videogame retail store has been insinuating itself into the Michigan scene lately, and it just might give gamers pause before running to the nearest Gamestop to plunk down their hard-earned cash for the latest Call of Duty or Assassin's Creed. GamePlay, with four locations now in Southeastern Michigan (and sixteen more slated in the near future, with three being in Nevada) is fast expanding, and with good reason! These stores not only offer the same buy, sell, or trade policy, but retro-games and platforms too.
In GamePlay, you'll find all of the latest consoles and hit titles alongside some of your favorites from back in the day such as Vanguard for the Atari 2600, Syphon Filter for the PlayStation 1, or even games for the Dreamcast, Genesis, and more.  Not only do they sell the games of yore, but also working consoles to play them on. While they didn't have one in stock at the Allen Park store, they assured me that they even had a Panasonic 3D0 at the Livonia store and would happily send it over to Allen Park so I wouldn't have to make the drive.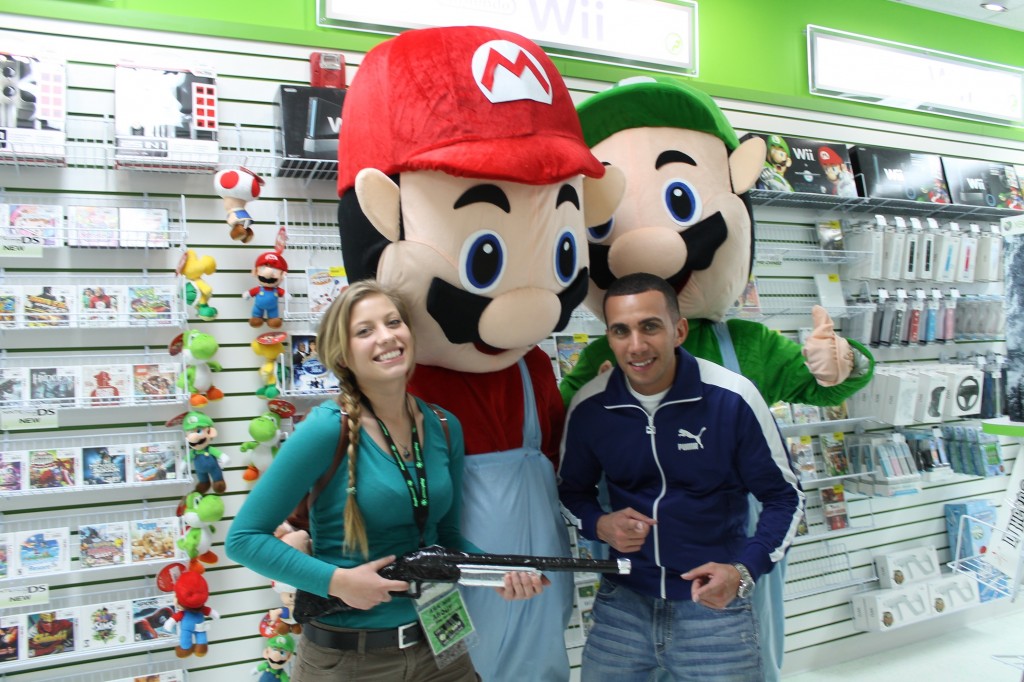 GamePlay isn't opening under the radar with little fanfare either.  Saturday, November 19th was the Grand Opening of the Allen Park store, where holiday shoppers were greeted by the Super Mario Brothers, Mario and Luigi, and music was provided by Channel 95.5 with their nighttime DJ Ace on hand for the festivities. One of the 955 Street Squad associates tested my mad skills as a videogame critic while we looked on to a packed store of happy customers checking out the shelves lined with videogames, retail gadgets such as the Gears of War 3 Xbox 360 Vault, retro consoles, Sonic and Mario-themed snacks and candies, and more. Large LCD TVs were arranged in a circle in the middle of the store, allowing gamers the opportunity to try games before they bought them – and I'm sure it's no coincidence that the setup is just perfect for a tournament or two as well.
Gameplay's Michigan born-and-raised COO, Michael Berry, was also on location to greet people, attend to their needs, and even did a little work behind the registers when the lines became overwhelming. When asked, "Why Michigan?", he simply replied that he was born here and it made sense to make his start in the Metro Detroit Area he calls home. His love of retro-gaming had a heavy hand in what GamePlay offers consumers today.

With a knowledgeable staff, competitive pricing, and a fantastic catalogue of games from Dig-Dug to Modern Warfare 3, I can honestly say that there's a new place in town that might be tugging at my wallet. Be on the lookout, because it's very possible that you could see a new GamePlay in your neighborhood soon!
Take a look at GamePlay's website for a store near you.  And while you're at it, hit up my boy Ace at 955 and say hello!