Wanderson75.net's Cyber-Monday Favorites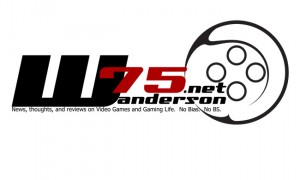 You have eaten entirely too much turkey, stayed up entirely too late (or gotten up too early), and braved the masses at the retail outlets to get the best deals you could find.  An entire weekend of rest and relaxation is well deserved; however, your shopping experience is far from over!  Welcome, to Cyber-Monday!
Cyber-Monday, the first Monday after Thanksgiving, was coined back in 2005 as the day that online retailers would be selling their wares at massive discounts as a counter to Black Friday.  And while many sites are dedicated to giving the same deals that their retail brick and mortar counter-parts displayed just a few days ago, there are many sites dedicated to us gamers who are offering their own massive deals.  Here are some of our favorites:
Our friends at SteelSeries are right now offering some massive deals on excellent accessories right now for the PC and console gamer alike.  The Spectrum 7XB Wireless Headset for Xbox 360, which we reviewed earlier this year, has dropped $80 to $99.99!  For the PC gamer, you can find their World of Warcraft Cataclysm and Legendary Edition mice for $59.99; a savings of $40 and $20 respectively!  SteelSeries offers more deals for the PlayStation 3 gamer, as well as iPhone/iPod users and more.  Take a look!
Razer is joining in on the holiday spirit with some pretty snazzy deals of their own.  They're offering a 20% discount on all of their Transformers 3 licensed products (including the DeathAdder gaming mice we reviewed earlier this month), as well as their Starcraft II, Dragon Age II and Tron: Legacy themed goodies.
Alienware has one of the more disappointing sales, offering only a mere $100 off of their high performance systems while competitors such as CyberPower and  iBuyPower are offering discounts as well as tons of extra goodies to entice gamers to buy their smoking hot systems.
If you're looking for gamer apparel, Jinx.com is offering some nice discounts on apparel with up to 20% off on purchases of $100 or more.  Splitreason is continuing their Black Friday sales through Midnight tonight with 15% off of their collection, and Thinkgeek.com has some excellent deals on apparel as well as toys for the geek in general.
In the retail corner, GameStop takes a runner up spot in the disappointment category as many of their "deals" are offering the same bundles you see year-round at retail price.  Best Buy is no longer offering the awesome console deals we saw for Black Friday, but they do have so very sweet deals on the Calibur11 Vaults for Xbox 360 (which is currently in review) and PlayStation 3 at $49.99 ($50 off of the retail price), and $35 off of select Gunnar gaming glasses (of which three of us here at Wanderson75.net swear by).