Xenoblade Chronicles Coming To North America – GS Dates Release as April 2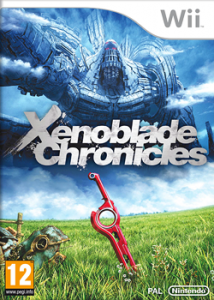 After much hounding from fans here in North America, Nintendo is finally announcing the release of Xenoblade Chronicles for the Wii!  The story of Shulk and his battle against the Mechon captured the hearts of many fans in Japan and Europe, while here in the States and Canada we were only able to share in the tale via screenshots, reviews, or the occasional sneaky importer.
Nintendo has not confirmed a release date, but Gamestop's website is showing April 2, 2012 as the big day for western fans of the franchise.  W75's UK Games Writer Anthony Tyreman described the saga as "a breath of fresh air" and taking, "what made JRPGs of old great, and combines them with the modern, western style of RPG." when he reviewed the UK release earlier this year.
So here it comes!  Everyone get ready for an excuse to knock the dust off of your Wii, because it looks like Xenoblade Chronicles is finally coming to our shores!