Wanderson75.net Staff Picks Best Games of 2011
With 2012 rapidly happening upon us, we here at Wanderson75.net took a few moments to reflect on those games that impressed us the most and decided to jot down our top picks for 2011.  Afterwards, we looked at the best of the best, and voted for the singular most influentual game of the batch to list as our 2011 Top Pick.  And the nominees are…
Uncharted 3: Drake's Deception – Naughty Dog's latest outing is nothing less than pure, cinematic excellence.  This action-packed third-person shooter hits the ground running and doesn't stop until the end.  Uncharted 3 is one of the few games that my wife would make me pause so she wouldn't miss any of the fantastic story, awesome visuals, and great gameplay.
Runner-up: Deus-Ex: Human Revolution
Adam Franti
Total War: Shogun 2 – I know there've been quite a few titles to come out – especially recently – that hit the ball out of the park, but for my money nothing quite matched the experience of Total War: Shogun 2. The successor to the series' progenitor showcased the great strides the series has made over the years.  Also, the artistic overhaul, streamlined campaign play, and forward-thinking multiplayer make this a must-own title for any fan of the series, as well as anyone with interest in Feudal Japanese art, culture or history.
Runner-up:  The Elder Scrolls V: Skyrim
Batman: Arkham City - Rocksteady shook the gaming world with their release of Arkham Asylum back in 2009 and they didn't disappoint this year with Arkham City.  Batman is now able to glide across an entire island sectioned off of Gotham City with the scale of Grand Theft Auto. Combat is quick and fierce with an abundent amount of gadgets and methods to take down your opponent. Arkham City also introduced some very well-known faces: Catwoman, Two-Face, Penguin, Mr. Freeze, and others that would make your jaw drop to your feet. It took me nearly 30 hours to complete the game, amass the collectible Riddler's Trophies, and complete side missions.  As soon as it was over, I found out that it really wasn't.  With challenge maps to complete and extras to explore, Arkham City is one big game. In a year full of stellar titles, Batman Arkham City took me for a joy ride unlike any other.
Runner-up: Uncharted 3: Drake's Deception
Tymone Roberts
Gears of War 3 – I've been playing Gears of War 3 as slowly as possible – trying to savour every moment.  With the first two games, I finished them right away, but this is the last one and I don't want it to end!  I'm really impressed with some of the new weapon additions like the One-shot – "Nothing but bits!" – and I've been having a ball charging at Locusts with my Retro Lancer during Story mode (although I haven't quite mastered the Digger yet).  Besides the weaponry, I love the story line.  You know how in some games the story takes a backseat or feels more like an excuse for action?  I haven't found that with any of the Gears of War games and I'm glad the final chapter is holding true.  The plot's really well-developed and Gears of War 3 wins my vote hands-down!  Now I just have to worry about them ruining everything when the movie comes out.
Runner-up: Mortal Kombat
James Weaver
Bastion:  A Xbox Live Arcade indie release by Supergiant Games, Bastion is the story of "the kid" and his attempt to survive the events that follow the Calamity.  Bastion takes a fantastically well written story and mixes it with the nostalgic play style of classic 2D RPGs.  Mix in a beautifully rendered world and a superb variety of music and you have a fantastic pick for game of the year.  And that is before I mention the sheer awesomeness of the game's narrator, who left me wanting to run through the game a second time just to listen.  If you haven't tried this title, you are missing out, and should fix that.
Runner-up: Deus Ex: Human Revolution
Victoria Liu-Anderson
Skylanders: Spyro's Adventure – Switch in toy.  Play until character runs out of energy.  Switch out toy and repeat.  I'll give you one guess as to what my favourite game is this year!
Not only does Skylanders: Spyro's Adventure appeal to my inner-child with its adoreable characters, it also has an endearing storyline that is sure to lure in anyone with an iota of a Hero complex.  The gameplay stays fresh, even without the help of the unlockable, elemental-specific sections.  Furthermore, each chapter offers new beautiful scenery filled with magic and wonder, with increasingly perplexing puzzles and a plethora of enemies.
Both children and adults are sure to get sucked into this mystical world of Skylanders, if they pay even the slightest amount of attention to what happens on-screen.  If you haven't tried it yet, do!  You'll have a blast!
Runner Up: Dance Central 2
Dark Souls – Dark Souls is my top pick.  Why?  Why not?  How about the old-school design, refusing to coddle players with invisible walls and generous checkpoints.  Or perhaps the enemies, even the weakest of which is entirely capable of murdering the careless.  Or maybe the unique approach to online interaction, keeping the player isolated even when cooperating.  For me it was how each of the above wrapped up into a bleak, merciless experience that gives you no chance, no hope, and no way to go but forward.
Runner Up: Deus Ex: Human Revolution
Blair Hicks
Dragon Age 2 – Of all the amazing games brought out this year, I'd have to say the one that stands out most to me is Dragon Age 2. Being a story-driven gamer, DA2 offered not only a gripping tale of family ties, rights, and a rise to power, but it also allowed me to tell it my own way through a unique framed narrative.  Whether I wantedto be the nice guy who thought only of others, or the mean son-of-a-gun who cared only for money, the choice was mine and mine alone.  Throw in an improved and entertaining combat system, greatly enhanced graphics, beautiful music, and terrific voice acting, and you've got all the makings of a fantastic RPG and a game truly worth of praise.
Runner Up: Metal Gear Solid HD Collection
Greg Montique
The Legend of Zelda: Skyward Sword – It brought a ton of new features to the franchise along with an encapsulating story that really keeps you entertained. With its beautiful sweeping landscapes and captivating soundtrack, it proved that you can still make a hit for a system that is soon to be on its way out. Nintendo always finds a way to take it to the next level with the Zelda titles and the newest installation is no exception.
Runner Up: Elder Scrolls V: Skyrim
Catherine – Developed by the team responsible for Persona 4, Catherine is a marvel of storytelling. It gets my nod for Game of the Year because it blends gameplay and narrative so well that they can not be separated. The game is the story and the story is the game.  The block pushing puzzles the game tasks you to do directly mirror the push and pull nature of the story being told.  The amount of depth each character has and the amazing dialogue helps to push the game forward as well. 2011 has seen very stellar games, but none of them have made me feel a physical gut reaction. Catherine asks such personal questions and lets you explore such intimate situations that I couldn't help but use it as a mirror to look into my own life and examine my relationships. I have never cheated on a partner before but by God did this game make me feel like I have. This game is what all interactive storytellers strive to create. It's nothing short of brilliant.
Runner Up: Bastion
So with all those choices, who came out on top at the end for best game overall?  After taking a long, hard look at all of our top picks, debating amongst the staff, one vote pulled one game ahead of all others.  That game?
Batman: Arkham City – W75's 2011 Top Pick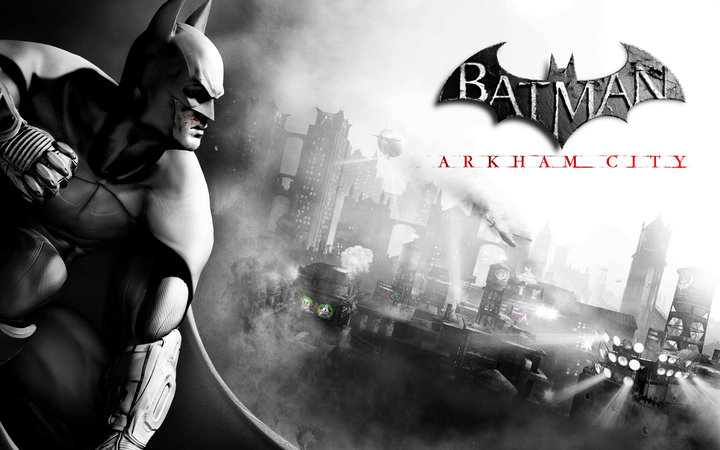 An involving story, fantastic graphics, and tons of replayability make this game our top pick of 2011.  Rocksteady continues to amaze us with a series that finally does a comic book icon true justice!  Deus Ex: Human Revolution managed to overwhelmingly take our runner up position for the top pick, but Batman's latest adventure is one that stuck in our minds as the topper!