Calibur11 Achieves $8 Million In Sales With Vault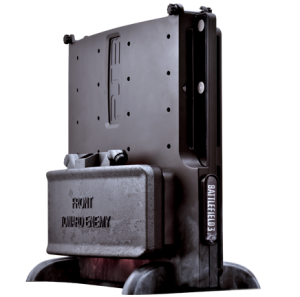 Calibur 11 announced today that sales of their cozy console creation, the Vault, achieved over $8 million dollars in sales for 2011;  Selling through 155,000 units in just seven months.
"We are extremely pleased with the success we've experienced in 2011, especially the consumer response to the quality and functionality of our Vaults," said Coy Christmas, CEO of Calibur11.  "As we embark on a new year, we hope to secure additional licenses for the games players love, further expand our global distribution network, and enhance our manufacturing capabilities."
Wanderson75.net took Calibur11's Gears of War 3 Vault for a spin just before the holiday season, and the results were impressive to say the least.  The company started up in 2010 and has made some striking progress in its short time.  We'll be keeping our ears to the ground for more news from Calibur11 in the near future.