Symphony of the Goddesses Gets Additional Tour Dates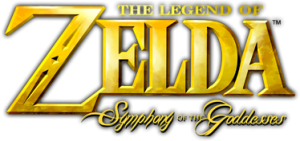 Nintendo has just announced that The Legend of Zelda: Symphony of the Goddesses is receiving additional tour dates, making for a total of eleven stops and twelve shows across North America.   The tour, first announced and demonstrated at last year's Nintendo Press E3 Media Briefing, will feature music from Legend of Zelda titles such as Ocarina of Time, Wind Waker, Twilight Princess, A Link to the Past, Link's Awakening, and Majora's Mask.  The orchestra will be conducted by Eímear Noone with arrangements by Chad Seiter.
The 2011 tour kicks off in Dallas, Texas on January 10.  Other scheduled dates and locations include:
March 14 Vancouver, British Columbia
March 26 Seattle
March 28 San Francisco
April 7 Denver
April 20-21 Phoenix
May 12 Atlanta
May 31 Montreal, Quebec
June 22 Austin, Texas
July 14 Orlando, Fla.
Sept. 29* Toronto, Ontario
For more information, or to receive the Symphony of the Goddesses newsletter, head on over to Nintendo's symphony site here.  Like many other symphonic video game shows, this promises to be an enjoyable experience for the entire family.