SteelSeries Unveils New Lineup At 2012 CES
SteelSeries, makers of great peripherals and accessories such as the 7XB Headset for Xbox 360 and the phenomenal Sensei mouse have unveiled their lineup for 2012 at this year's Consumer Electronics Show.  Let's take a look!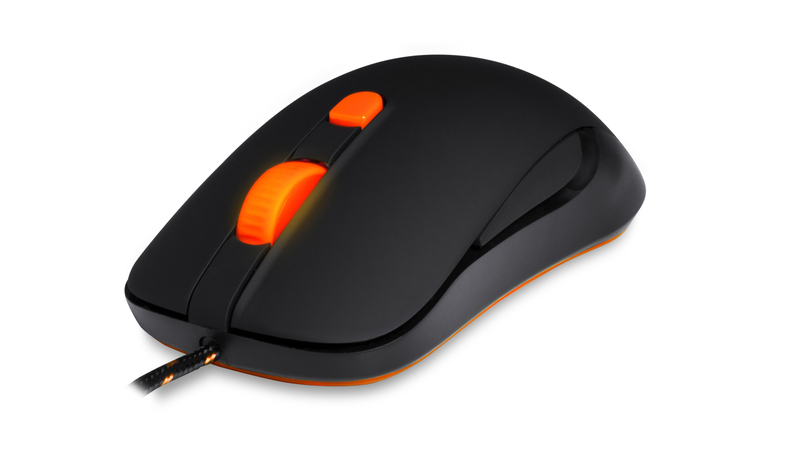 SteelSeries Flux
Sporting 40mm drivers, mesh cloth cushions and two input jacks to match your preference on what side you like having your mic on, the SteelSeries Flux isn't for the console or PC, but rather your portable devices.  You can also use the additional input to daisy chain another headset in so you can share what you're listening to, without having to struggle to stretch a single set of headphones across two noggins.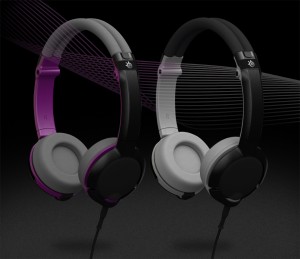 "We work with professional gamers that travel often to tournaments and events, but we also cater to users that want headset compatibility for more than just gaming, which is where the design of the Flux began," said Bruce Hawver, SteelSeries CEO. "This headset is meant to be more about the user, versus just another audio option – we brought together color and plate design options with the versatility of being able to plug in and use the audio and microphone with any device. If you play games on your PC, you most likely also listen to music and make calls, and you want a headset that will allow you adapt."
The Flux is currently slated to become available in Q2 of this year.
SteelSeries Ion – Wireless Gaming Controller
While there may be a ton of gaming controllers out there for the PC, SteelSeries allows you to take your game out on the mobile platform as well.  Connecting via Bluetooth, this device will take the place of those at times cheesy on-screen controls that you deal with on your mobile phone or tablet. 
"For PC users, the Ion is a convenient alternative, especially if they want something other than their mouse or keyboard as their tool. And for consumers with tablets and Smartphone's, it really is an ideal accessory" said Bruce Hawver, SteelSeries CEO. "Whether you're sling shooting birds or playing a word game with friends, there are games that are ideal for touch screen. Those types of games however, are not the only games available; there are a number of first-person shooter and RTS games that don't stand a fighting chance of being downloaded, because the touch screen doesn't provide an optimal experience. The Ion provides the advantage for those types of games."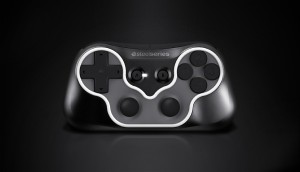 The Ion – Wireless Gaming Controller will be about the size of a deck of cards and sport a Lithium-Ion battery capable of up to 20 hours of play time.  Featuring two analog sticks in similar position to that of a PlayStation Controller, a D-pad, and two shoulder trigger buttons, the Ion will bring the familiarity of console gaming to the mobile platform for when you're on your lunchbreak or travelling without being too cumbersome.  The Ion is slated to be available in Q3 of this year.
SteelSeries Kana; the mouse Designed by Gamers
Also known as the Designed by Gamers mouse, the Kana was the winning design by 60,000 Facebook Likes. 
"With the Designed by Gamers campaign, it was the first time we asked our fans and followers to choose a design for us, and we were incredibly proud to see the response from the community – it makes sense that consumers, specifically our consumers want to have a say in what we"re creating, said Kim Rom, SteelSeries CMO. "This new line-up of mice were each designed to fulfill the needs of different types of players, especially those who may not need all of the customization that can be found in the SteelSeries Sensei."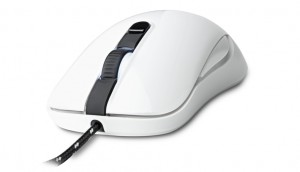 The Kana will feature:
Ambidextrous shape with an optimized 6-button layout

Tournament grade optical sensor 3600 Frames Per Second and supports stable movement speeds at 130 Inches Per Second.

Illuminated scroll wheel with LED intensity options that can be assigned to indicate the currently active CPI profile.

Two XL-sized side buttons (one on each side) for easy rapid-fire

UPE Teflon mouse feet and a double-braided nylon cord with 2.0

Two color and illumination options, White 1.1 and Black 1.
SteelSeries Kinzu v2 and Kinzu v2 Pro Edition Mice
Along with the Kana, SteelSeries will be adding a more refined version of their Kinzu lineup to the roster.  Sayeth Kim Rom, SteelSeries CMO, "The Kinzu v2 and Kinzu v2 Pro Edition are for players who don"t want anything more than minimal buttons and functionality, but that recognize minimal still means quality and precision."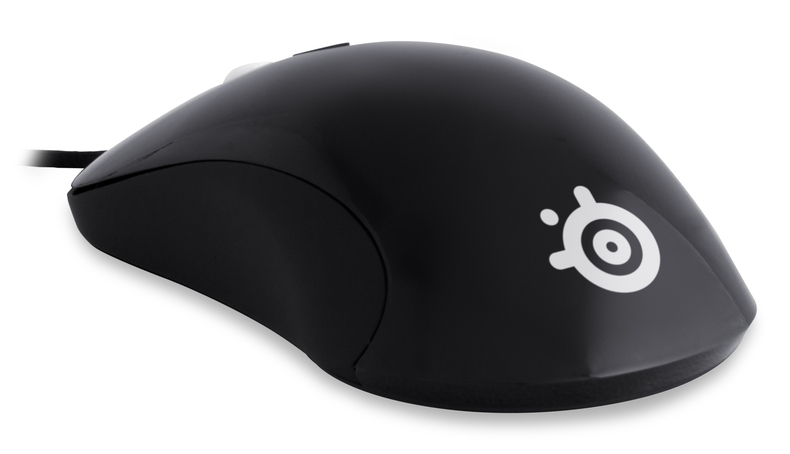 SteelSeries Kinzu v2 Pro Edition features:
Tournament-grade Omron button switches which are recognized by the industry and the community as reliable, high-end hardware components that deliver "best-in-class" performance and feedback.
Ambidextrous shape with 4-button layout including the CPI toggle
Tournament grade optical sensor operating at 3600 Frames Per Second
Supports stable movement speeds at 65 Inches Per Second.
UPE Teflon glides and a double-braided nylon cord with 2.0 USB connector
Three color options: Glossy Black, Metallic Silver and Red
SteelSeries Kinzu v2 features:
Identical features as the Kinzu v2 Pro Edition, with the exception of the Tournament-grade Omron button switches.
Four color options including: Rubberized Black, White, Orange, and Yellow
The Kinzu v2 Pro Edition and Kinzu v2 are both available now for $44.99 and $39.99 respectively.
SteelSeries Siberia v2 Frost Blue Headset
Get frost-bitten with SteelSeries latest addition to the Siberia headset lineup; the Siberia v2 Frost Blue.  Featuring super bright blue LEDs in the outer mesh of the earcups, you'll be able to make a bold fashion statement while enjoying high quality audio through its 50mm drivers.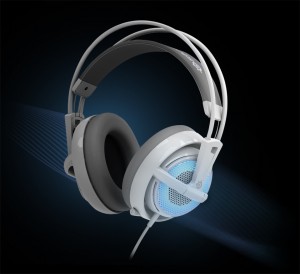 "The Siberia v2 Frost Blue combine's incredible sound with a style that is not only recognized, but is an original design that's been optimized and improved," said Jacob Wolff-Petersen, SteelSeries Founder. "This headset packs a loud and crisp soundscape with the expected luxury for the user to be able to adjust everything – from illumination options, equalizer settings to creating and assigning profiles for multiple game titles and players, all through the SteelSeries Engine software."
According to SteelSeries presser, "The headset illumination offers 6 different modes and can be assigned to behavior and game specific profiles through the SteelSeries Engine, including: Active Mode (responsive pulsing to sound effects, music, and/or voice), Slow Pulse, Fast Pulse, High Bright, Low Bright and Off. The Siberia v2 Frost Blue will also features an active noise cancelling, "smart" microphone system that retracts when not in use. The microphones processor reduces the "noise" and focuses on the sound that is closer to the mic, your voice. Its in-line volume and mute controls are found on a durable, double-braided nylon cord with a USB connector."
The Siberia v2 Frost Blue Headset will be ready for market in Q2 of this year.
Stay tuned for more info on SteelSeries @ CES as we dive in further onsite in Las Vegas!