Hands On With Turtle Beach's 2012 Lineup
If you read my review of Turtle Beach's X41 wireless 5.1 headset in 2011, you might remember that there were a few bones that I had to pick with TB ; no rechargeable batteries and a fit and finish that made the unit look cheap were among my biggest issues with the X41.  Well, I'm happy to say that Turtle Beach has made quite a few strides in making a higher quality headset, and then some!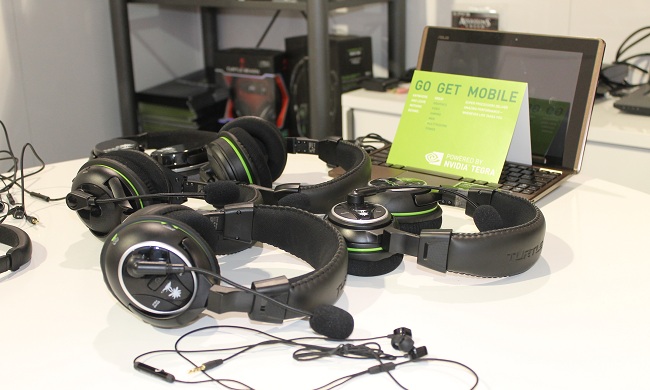 Turtle Beach XP300 and XP400 Wireless Headsets
By far the sleekest of Turtle Beach's lineup, the XP300 and 400 series headsets are the epitome of what a gaming headset should be.  A beautiful black gloss compliments an exceptional fit and finish that only accents the technology inside.  Each model sports a built-in rechargeable battery to give you up to ten hours of gameplay on a single charge.  They're not only compatible with the Xbox 360 and PlayStation 3 for wireless chat, but can also be paired with your mobile phone via Bluetooth so you don't miss any calls during your game time.  Also featuring new technology to prevent crosstalk with wireless devices, called Dual Band Wi-Fi, these headphones will actually scan the wireless frequencies in your household, hand-shake with those devices, and choose a frequency that will not interfere with them.  This makes set-up easier as you will no longer run into the possibility of having the headphones walk all over your wireless router and kick your system off the network while trying to enjoy premium sound.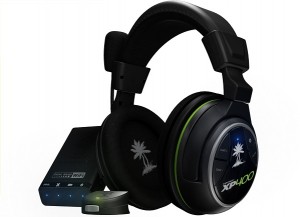 The microphone has also received quite a bit of attention in these units with both a Microphone Monitor, which allows you to actually hear what you're saying through the headset and adjust that level of sound as needed with a dial on the side.  Furthermore, the headset sports Dynamic Chat Boost which increases your chat volume dynamically with the sound of the game so your voice doesn't get washed out amidst the action.
The XP400 series headsets feature multiple speaker angle presets which allow you to adjust the angle of the speakers inside the headset like you would with your home theatre system to ensure that you get the best quality of sound.
We had an opportunity to sit down with Turtle Beach at the 2012 International Consumer Electronics Show in Las Vegas and take the XP400s for a spin while playing Call of Duty: Modern Warfare 3.  While playing through the Wall Street level, the cans put out exceptional quality sound with deep booming bass tones pouring into my ears as explosions went off all around.  Mids brought out rifle fire and footsteps all around as my squad fought their way through the streets of New York City, and highs accented bullets as they pinged off of nearby surfaces.  Even with three other people in the room, I was able to concentrate wholly on the game without interruption.
The XP300 Wireless Stereo Headset will be available this spring for $169.95 and the XP400 Wireless Surround Headset will be available at $219.95.
X32 and X42 Wireless Headsets
For those who are more economy minded, Turtle Beach is updating their X31 and 41 models with the X32 and X42 headsets.  Featuring the same massive 50mm drivers and crosstalk prevention technology, these headsets are a major upgrade from their predecessors.  While they don't have the Bluetooth pairing capability or rechargeable batteries, these cans deliver exceptional quality sound for a lower cost.  You can expect these to hit the market at $99.95 and $159.95 respectively.
M1 Earbuds and M3 Headphones for Gamers on the Go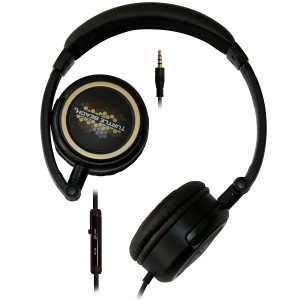 Mobile gaming with the Nintendo 3DS and PlayStation Vita is more advanced than ever before.  High-quality graphics are paired with high-quality audio in order to make your mobile experience more immersive,  and Turtle Beach delivers that high-definition audio directly to your auditory receivers with their M1 and M3 lines.  The M1 earbuds feature 10mm drivers in a package that sits comfortably inside the ear, while the M3 headphones fit comfortably around your noggin and are fully collapsible to fit in your backpack, purse, or whatever you store your gear in.  The M1's will be hitting the market at $59.95 and the M3's landing at $39.95.
With so many options available in the wireless sound market, 2012 is looking to be a hot year for gaming headsets and headphones.  We can't wait to take a closer look at everything we've seen during CES, so stay tuned for our upcoming reviews!