Hands On With Optoma's 3D Gaming Projector
In a world where high-definition graphics meet the third dimension on our video game consoles, the way of the LAN party has given out to online play as the equipment needed to truly enjoy our HD games has become too cumbersome to pick up and carry wherever you go. Furthermore, our viewing needs have gotten bigger as the amount of visual real estate becomes more crucial to remain competitive. However, Optoma USA's GT750E 3D Gaming Projector has the potential to provide everything a gamer needs to be portable and competitive, while still offering an excellent picture.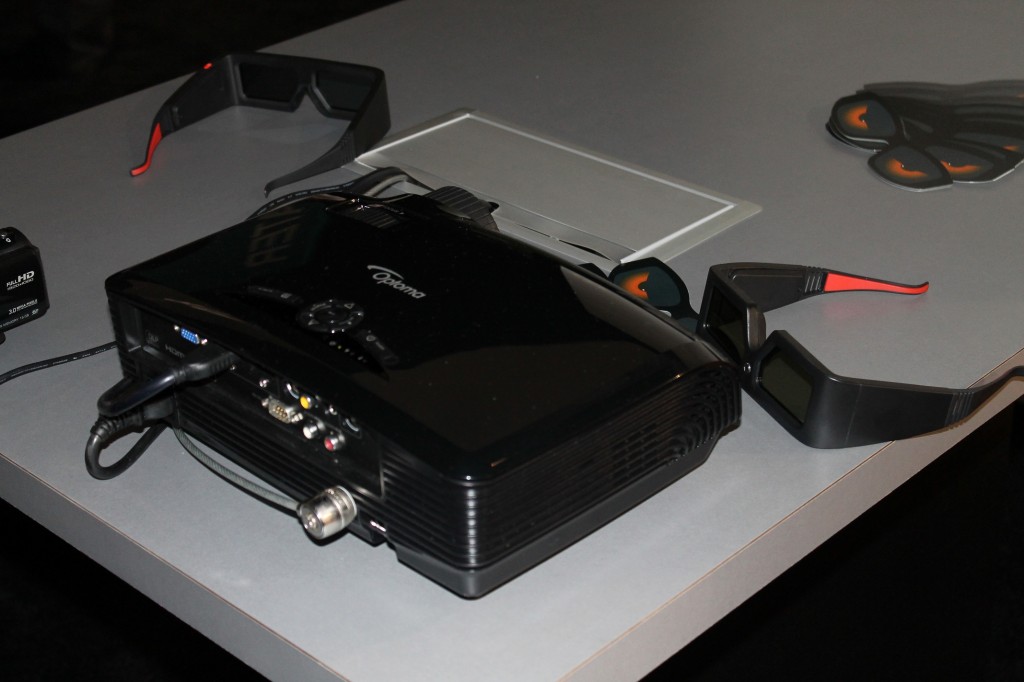 Sporting 3,000 lumens of light, this unit supports HDMI Standard 1.4a 3D signals, displays at a native resolution of 720p, and supports computer resolutions up to 1920 x 1080 pixels (HD), accepting common global video inputs and video formats up to 1080p (HDTV, EDTV, SDTV, NTSC, PAL, SECAM). At just five feet from the wall, the unit's short throw lense can output a 90-inch display – meaning you won't have to compromise floor space in order to enjoy a large display. Weighing in at 6.6 pounds, the unit is no heavier than a standard laptop, and its 4x13x9 dimensions fit easily in a standard backpack.
We had an opportunity to explore this device at Optoma's booth at the 2012 Consumer Electronics Show with a round of Resistance 3 for the PlayStation 3, and the visuals from this display were exceptionally impressive. The 120Hz refresh rate allowed for super-smooth frame rates and eye-popping graphics you only see on 3D TVs. The Chimera were literally leaping on to the screen at times, causing me to leap back in surprise as I played. At a $799 price point, this will be a comparatively affordable option for the hardcore gaming enthusiast to bring to their next LAN party. Our visit with this device was all too short, and we look forward to getting this into the W75 testing labs at a later date for a more in-depth (and potentially terrifying) analysis.