Have Yourselves a (Non)Geeky Valentine!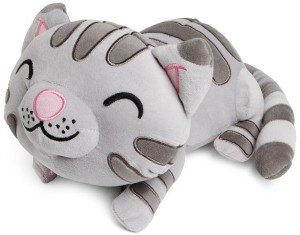 Ah love is in the air… or at least that's what the stores want you to believe – and with the red, pink, hearts galore, who wouldn't be in the mood for some romance?   Once Christmas and New Years are over, inevitably you'll see the winter decorations shoved to the For Sale shelves, making way for the cuddly toys hugging hearts, proclaiming undying love and ownership.
Valentine's Day – a much disputed holiday: It's a Hallmark marketing scheme!  It originated from a jailed martyr that happened to write a few 'love' notes, but we see it as the one day to shower your loved ones with gifts, to show them that no, you don't take them for granted… see, here, have a gift!
But gripe all you want, Valentine's Day continues to happen every February 14, with people young and old celebrating love and friendship.  Kids continue to buy little Valentines to give to their friends, while adults scope out jewellery, expensive chocolates, and classy restaurants.   After a while, chocolates and romantic dinners become a given… so why not try something outside the box?
It's a little last minute, that's for sure, but if you're one of the many people still panicking about what to get your significant other, how about some quirky favours to express your love?  Wanderson75 has done some of the fancy footwork for you!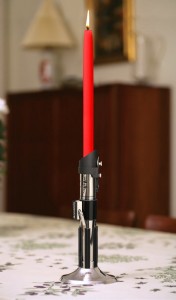 For your girlfriend/wife
For those of you out there whose significant other is happily into gaming and/or technology, there are tons of gifts out there for the female geeks.  Nintendo re-released its Pearl Pink Nintendo 3DS just in time for Valentine's Day, and it'll be a sure hit for the girls who love all things feminine.
Perhaps all she wants to do is share more special moments with you. What better way than by catching up on those awesome cat videos on YouTube with an iPod jack that accommodates two sets of headphones! Speaking of sharing – when love is in the air, so are microbes, and these adorable plush microbes come in a nifty heart-shaped box that definitely make a better gift than the real thing.
If you're more gastronomically-inclined, maybe a video game-inspired menu is more to your taste? Check out Gourmet Gaming, which has an assortment of recipes from some of your favourite titles. A delightfully pink drink and dessert combination can go a long way to ensuring Cupid's arrow is aimed your way.
For your boyfriend/husband
Nothing says, "I love you," like a hot-off-the-press video game.  Twisted Metal and UFC Undisputed 3 are both set to release on February 14, however perhaps you will want to wait until the end of the day to give it to him – unless, of course, you're planning on playing together! In that case, you may also want to invest in some Love Potion energy drink to keep that loving feeling going all night long.
Alternately, ThinkGeek is chock-full of great gifts for your he-geek, including the ever-favourite Zero Wing meme, slightly altered for this special day.  And nothing says "Yoda one for me" like a Lightsaber candlestick to set the mood.
At the very least, send a card to let your loved ones know that you love them just as much as your games!
So what are you getting your geeky Valentine?  Hit the comment button below and let us know!