Street Fighter X Tekken – Capcom Announces Final Four and PC Release Date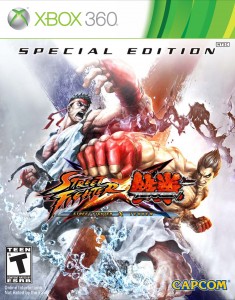 Capcom today announced the final four characters to make up the robust 38 character line-up in Street Fighter X Tekken as well as the release date for the game on PC.  M. Bison and Akuma will be boosting the Street Fighter roster, while Jin and Ogre will be fighting in the Tekken corner.
The announcement reads on, "Street Fighter X Tekken delivers the ultimate tag team match up featuring 38 iconic characters from each franchise – one of the most robust character line ups in fighting game history! With the addition of new gameplay mechanics, the acclaimed fighting engine from Street Fighter IV has been refined to suit the needs of both Street Fighter and Tekken players alike. The power-packed game also sees the introduction of the innovative Gem system, a strategic new way to customize and enhance the fighting experience!"
So what about the PC crowd?  Well you'll be happy to know that Street Fighter X Tekken will be hitting the streets on May 11 of this year!  No new news as of yet for the soon-to-be Vita owners, but rest assured, we'll keep our ears to the ground.
In the meantime, why don't we all gaze longingly at these tasty screenshots below.