PlayStation Vita Sales Surpass 1.2 Million Worldwide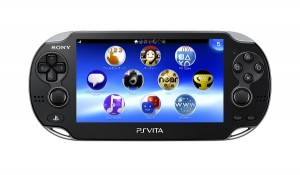 Sony today in a press released announced that Vita sales surpassed 1.2 million units sold through to consumers to date, just one week after the console launched in North American retailers.
"PS Vita was designed to deliver the ultimate portable entertainment experience, and we couldn't be more thrilled with the reaction we're seeing from consumers and the pace at which PS Vita is selling," said Andrew House, President and Group CEO, Sony Computer Entertainment Inc. "The market has responded and there is clear demand for a mobile device capable of providing a revolutionary combination of rich gaming and social connectivity within a real world context. To sustain momentum, we're working closely with 3rd party developers and publishers to ensure the best games and franchises possible will be available on PS Vita, and our software line up for the remainder of 2012 will have something for everyone across the globe."
Vita games such as Uncharted: Golden Abyss and FIFA Football topped UK sales charts earlier this week, with the Vita's $250 WiFi model rising to number 8 in the US Amazon.com Video Game sales charts.  Sony has confirmed that the units sold are through to the consumer, and not the number of units shipped to retailers, which shows some promise for the device.