Microsoft Announces Release Of Windows 8 Consumer Preview
Microsoft just recently announced in Barcelona, Spain the public release of the Windows 8 Consumer Preview.  Available now for download, consumers will be able to take a look at the new "Metro" interface first-hand and see what the fundamental changes will be from the current operating system, Windows 7.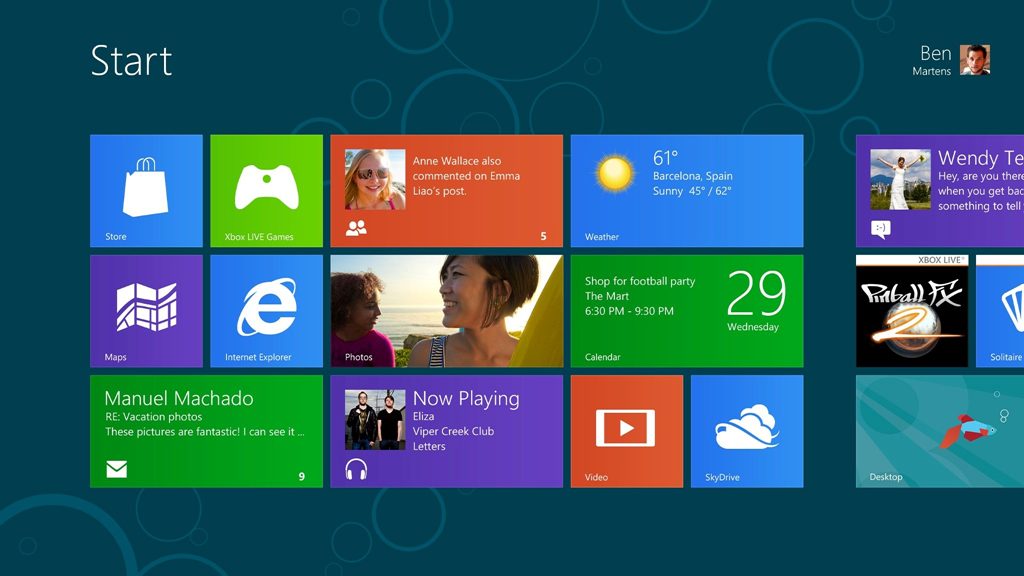 Kent Walker of the Windows Team had this to say on the team blog, "We've been hard at work for many months now, and while we still have lots more to do, we're excited to show you our progress with the latest preview of the new operating system."
Of course, this Consumer Preview doesn't come without a couple of hitches.  First, the system requirements:
1 GHz or faster processor
1 GB RAM (32-bit) or 2 GB RAM (64-bit)
16 GB available hard disk space (32-bit) or 20 GB (64-bit)
DirectX 9 graphics device with WDDM 1.0 or higher driver
1024 x 768 minimum screen resolution
The blog goes on to say, "However, there are some additional requirements to take into consideration in order to use certain features in Windows 8. In order to use the Snap feature, you will need a PC with a 1366×768 resolution or higher. If you want to use touch, you'll need a multitouch-capable laptop, tablet, or display. Windows 8 supports up to five simultaneous touch points, so if your hardware doesn't, you may find typing on the onscreen keyboard and using certain controls more of a challenge. You'll also need an Internet connection to try out the Windows Store, to download and install apps, and to take your settings and files with you from one Windows 8 PC to another."
We'll be downloading the preview to one of our machines here at Wanderson75.net to take a closer look at the upcoming operating system from Microsoft.  Stay tuned for more details!  In the meantime, if you want to take a look for yourself, you can go here to download the preview and see it with your own eyes.