Ubisoft Unveils Assassin's Creed III Trailer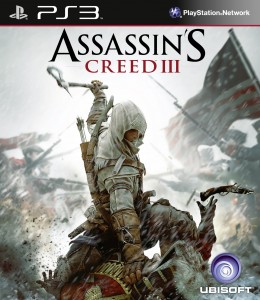 Today Ubisoft have released the debut trailer for Assassin's Creed III.  Set during the violent American Revolution, the short video shows what players can expect from the upcoming game.  Hit the jump to see what's in store!
In this trailer we get to see a good look at our new protagonist Connor and his skill set.  He seems as well trained as his ancestors were, taking out American soldiers with ease using his tomahawk and dagger before leaping to take out an enemy on horseback.  A later display of his parkour skills around some forestation also hints at a possible new movement mechanics as well.
Near the end of the video, we see a large battle between British and American forces, hopefully showing just how large the scale in combat can get.  During the skirmish we hear a speech from the iconic George Washington, who is set to play a key role in the title. While not in the trailer themselves, other historical characters such as Benjamin Franklin and Charles Lee will be taking the stage as well.  One can expect another grand story weaved around history, as per AC standards.
While the trailer might not be much, it sets the scene of the Revolution very well.  Subtly hinting at new gameplay features, this video is enough to get any fan of the series excited.  Assassin's Creed III launches on October 31st and is sure to be the biggest and best Halloween treat this year.  I'll be sharpening my hidden blade in anticipation.
Stay tuned to Wanderson75.net for more information as it develops!