Possible Future Golden Abyss DLC Revealed by Accident?
A user by the name of jmro on the NeoGaf forums came across an interesting screen when their PlayStation Vita locked up while playing Sony's Uncharted: Golden Abyss.  They managed to get a screenshot and post it on the forum.  Speculation is currently ongoing as to whether this screen is concerning the much rumoured upcoming Online Multiplayer update, to a potential Collectible Card Game or other content.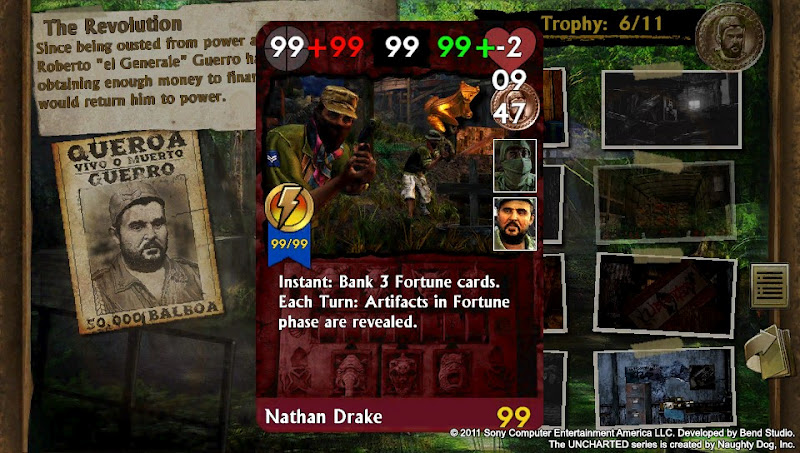 The screenshot features a poster of the game's main antagonist, Generale Guerro with a card in the center screen that contain modifiers and a description, much like a collectible card game would.
A request for comment has been sent to Sony.