Mojang and Zenimax Settle "Scrolls" Dispute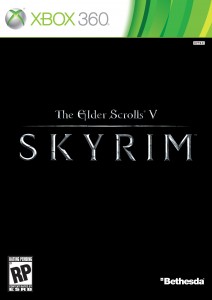 Today, Zenimax Media Inc, parent company of The Elder Scrolls series publisher Bethesda Softworks, announced that they have reached a settlement with Mojang (of Minecraft fame).  The media juggernaut filed a suit against Mojang when the indie company had filed a trademark for the "Scrolls" name.  Citing a conflict with "The Elder Scrolls" trademark, Zenimax had sued Mojang for the rights to the "Scrolls" name. 
According to the press release, "Under the terms of the settlement, all ownership rights to the 'Scrolls' trademark will transfer to ZeniMax, and Mojang will assign to ZeniMax ownership of any pending "Scrolls' trademark applications. ZeniMax has licensed the 'Scrolls' mark to Mojang to be used solely in conjunction with its existing Scrolls digital card game and any  add-on material it makes to that game.  The terms of the settlement bar Mojang from using the Scrolls mark for any sequel to the current card game, or any other video game."
"We are pleased to have settled this matter with Mojang amicably," said Robert Altman, Chairman and CEO of ZeniMax. "The Elder Scrolls is an important brand to us, and with this settlement we were able to protect our valuable property rights while allowing Mojang to release their digital card game under the name they preferred."
A request for comment has been sent to Mojang.