Guild Wars 2 Pre-Purchasers Get A Head Start In Tyria
NCSoft today announced that users that pre-purchase the Guild Wars 2 Collector's, Digital Deluxe, or Standard Editions will receive guaranteed entry into all beta weekend events and a three-day head start prior to launch.  This allows those early birds to get in before everyone else and secure their character and guild names before the rush on launch day.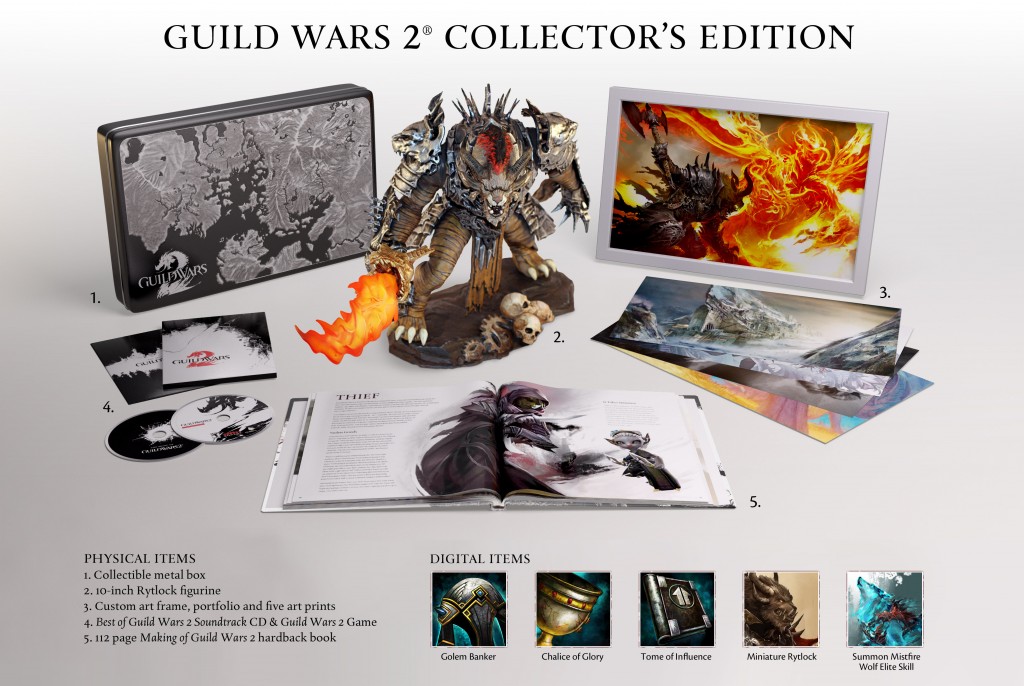 For serious fans of the Guild Wars franchise, the Collector's Edition will be available for $149.99 retail and include a beautifully detailed and hand-painted, ten-inch statue of Charr Warrior Rytlock Brimstone brandishing his flaming sword, a picture frame with five prints of Guild Wars 2 art, a 112-page Making of Guild Wars 2 artbook in hardcover, the Best of Guild Wars 2 Soundtrack CD composed by Jeremy Soule, and five in-game bonus items including a Mistfire Wolf that will fight alongside players and a Rytlock miniature sure to make you the envy of all your guildmates!  A Digital Deluxe edition will be available for $79.99 and the Standard Edition will retail for $59.99.
Pre-orders (not to be confused with pre-purchasers) will be granted access to the game one day prior to launch instead of three.