Resident Evil: Chronicles HD Collection release date set
With Resident Evil Revelations releasing last month on the Nintendo 3DS, Resident Evil: Operation Raccoon City and the official announcement of Resident Evil 6 hitting store shelves November 20th 2012- you would think Capcom was done.  Think again as Capcom has just announced the official release date, June 2012 on the PSN,  for Resident Evil: Chronicles HD Collection for the Playstation 3.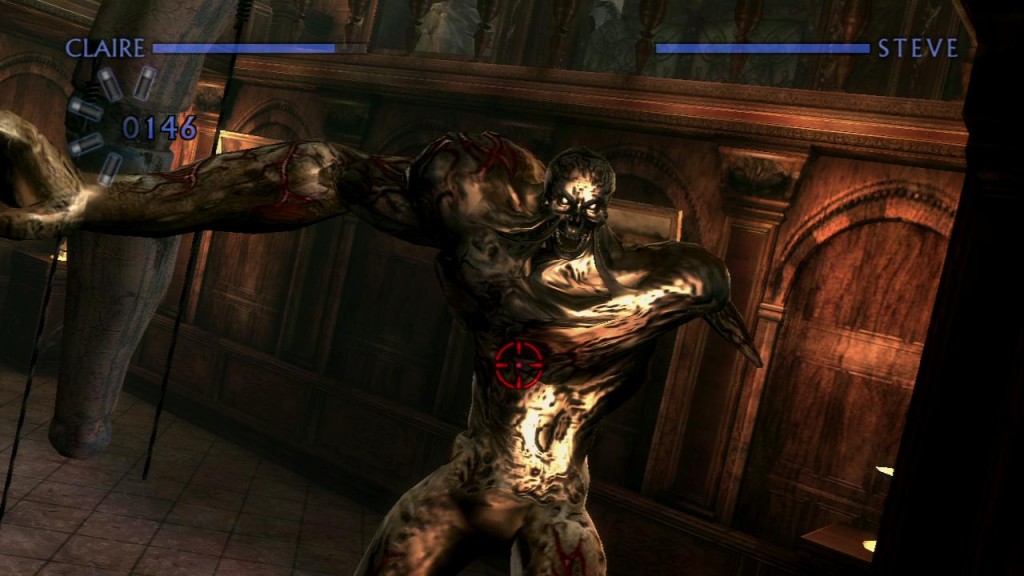 Previously released on the Nintendo Wii, Resident Evil: Umbrella Chronicles and Darkside Chronicles, showed RE fans what the series could do in a light-gun style of gameplay. Now remastered on the PS3 with full Move controller support, fans can team up with a buddy in Co-op or fly solo in high-definition and earn Playstation Network trophies in horror. If you do not have any Move controllers, don't worry as you can still enjoy the game with a DualShock 3 controller.
Official Press Release below:
Resident Evil™: The Umbrella Chronicles And Resident Evil™: The Darkside Chronicles Bring The Survival Horror Experience To Life With PlayStation®Move

London, UK – March 13th, 2012 – Capcom, a leading worldwide developer and publisher of video games, today confirmed that Resident Evil: Chronicles HD Collection will be coming to the PlayStation®3 across Europe and North America in June 2012 as a digital download. Featuring Resident Evil: The Umbrella Chronicles and Resident Evil: The Darkside Chronicles, this Collection will be available to purchase from the Playstation®Store, with each title available to download individually at a later date. 

Remastered for the PlayStation®3 with stunning HD graphics and featuring PlayStation®Move compatibility, Resident Evil: Chronicles HD Collection will offer gamers the chance to relive the Resident Evil story so far. The intense shooter gameplay from both titles is back as players attempt to survive the horror alone or with a friend in co-op mode, earning trophies as they go. PlayStation®Move technology brings the action to life, with the player using the PlayStation®Move motion controller as their weapon. The title can also be enjoyed with the wireless controller, providing seamless gameplay without a PlayStation®Move motion control accessory.

Revisiting past plots from the series and exposing Umbrella Corporation's actions, The Umbrella Chronicles features eight playable characters, including Rebecca Chambers, Chris Redfield and Jill Valentine. As seen previously in the Nintendo Wii™ version the title also features a brand new chapter in Resident Evil history. The Darkside Chronicles plot takes players back to the story of Leon Kennedy and Claire Redfield trying to escape the nightmares of Raccoon City, whilst finally revealing the truth behind Leon and Krauser's feud.