Twisted Pixel Announces New 'Merican Adventure For Gunstringer
A new hero rises up from the ashes to find a queen to live by his side!  Well, he's not really a hero persay, but he does rise from the ashes; and the queen part is true too.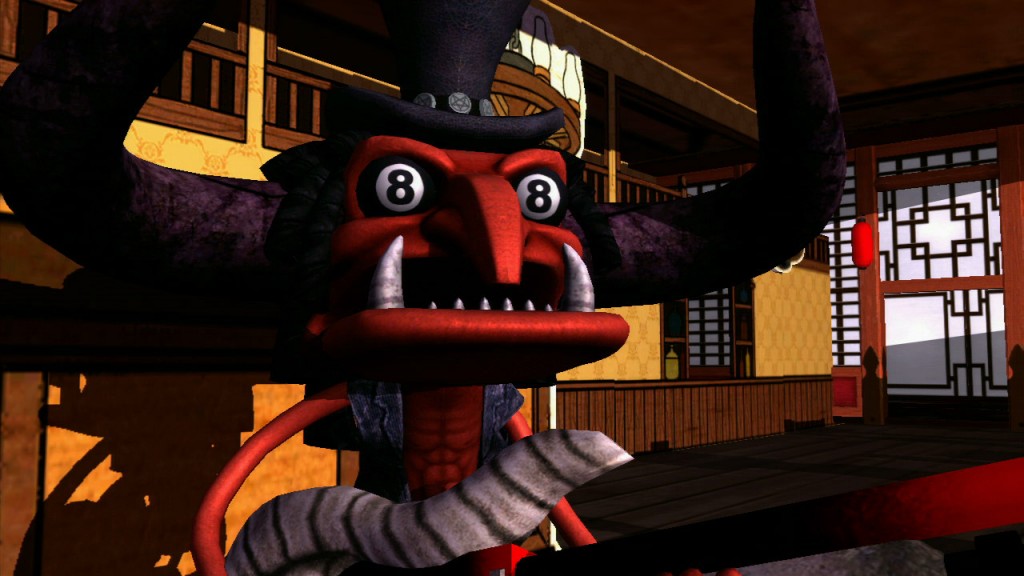 Twisted Pixel announced a new DLC pack for you Kinect-slinging, Gunstringers out there!  The El Diablo 'Merican Adventure pack!  In this new epic quest, you take control of El Diablo.  This sinister scoundrel is lonely ruling his little part of the underworld alone and is looking for a queen to share his digs with.  According to the press release from Twisted Pixel, the game features "four levels filled with hang-gliding airmen, gun-toting brothel babes and angry bandits dug in deeper than Alabama ticks, El Diablo's 'Merican Adventure presents a new twist to the Kinect-based puppeteering cowboy revenge shooter genre."
The new adventure DLC is available now for just 240 Microsoft Points.  So dust of your six-shooters and go have yourself a real 'Merican Adventure!  And if you don't have Gunstringer?  Well now you can get in On Demand for only $29.99!