Command & Conquer Tiberium Alliances F2PMMO In Open Beta

Electronic Arts' developer Phenomic today launched the latest installment in the Command & Conquer Tiberium franchise as a free-to-play MMO: Command & Conquer Tiberium Alliances.  The browser-based game is now available to the public as an open beta at www.tiberiumalliances.com.
According to the press release, this free-to-play browser-based strategy game, "delivers a whole new way for players to experience the Command & Conquer Tiberium universe. Players harvest valuable resources, foster strategic alliances and engage in relentless battles as they strive for world domination. With in-game news and status feeds, players get frequent updates, creating a completely interactive and dynamic gameplay experience that has gamers strategizing, reacting, and adapting on the spot."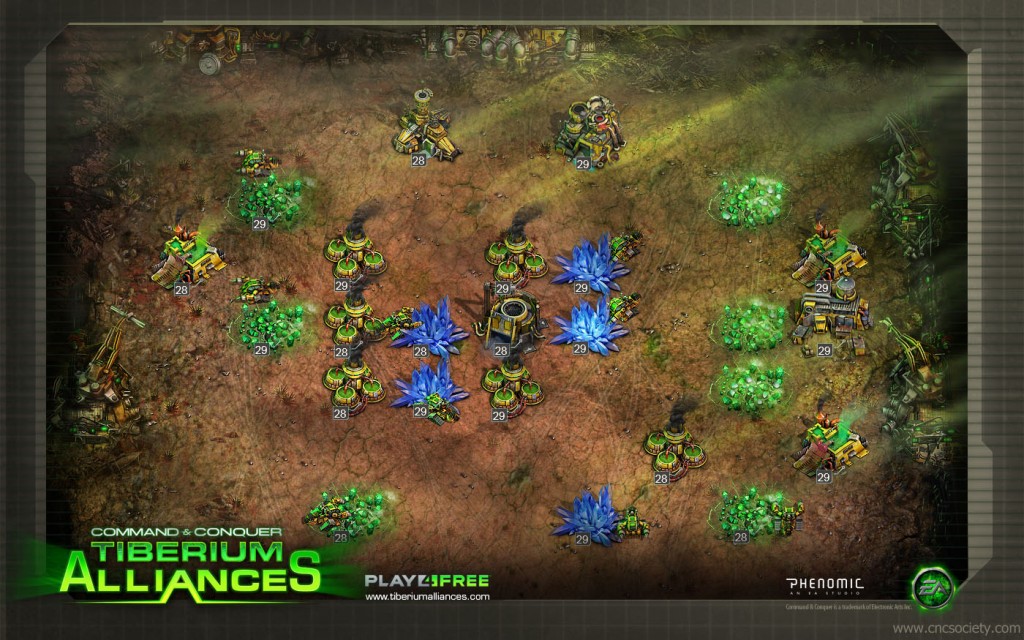 While in beta, EA is planning on continuing to roll out new features over the next few months including cloud saves and expanding the number of supported browsers to be able to play on your PC, tablet or smart phone.  Accessing this open beta does require an Origin account and acceptance of the Digital Services Agreement.