Warner Brothers Teases New Spy Vs. Spy Video Game
Today Warner Brothers Interactive Entertainment teased gamers with a picture of a new Spy vs. Spy game.  Spy vs. Spy, originally a comic strip featured in Mad Magazine since 1961 last hit consoles on the Gameboy Color in 1999.  It features two spies, one black and one white, engaging in hilarious antics to gain the upper hand against each other.  The press release is just as mysterious as the attachment that was sent with it:
"I found something over the weekend. It's certainly mysterious, wouldn't you say? It looks like an IP of some kind is returning from a long time away, though it may just be a simple black or white issue. I'm sure there'll be lots of zany action to follow.
Definitely something to ponder."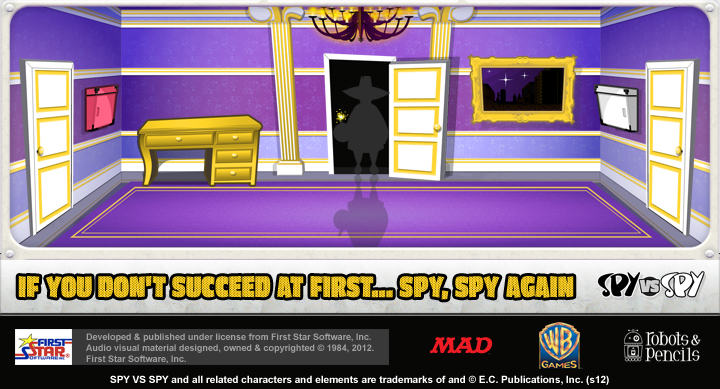 The game is set to be developed by First Star and Robots & Pencils.  No release date is expected, but stay tuned here at Wanderson75.net for more news as it becomes available!