Assassin's Creed III On Pace For Record Pre-Order Numbers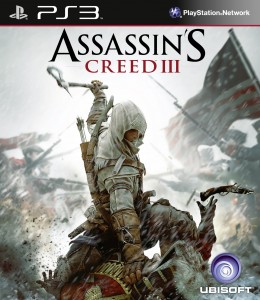 Announced in a Ubisoft press-release today, Assassin's Creed III, the franchises fifth installment is hitting record pre-order numbers. After a mere three weeks of its announcement, fans have been sharpening their daggers getting ready for what looks to be the best Assassin's Creed yet.
In the same period, it has ten times more pre-orders than that of Assassin's Creed Revelations in the U.S.  Ubisoft is saying that by the time E3 rolls around in June, ACIII should match that of Revelations which currently holds the record for most pre-orders in the company's history.
"On October 30th players will experience the biggest game launch in Ubisoft's history with the highly anticipated release of Assassins Creed III," said Tony Key, senior vice president of sales and marketing, Ubisoft. "With a development cycle of three years, Assassins Creed III is the true next-generation experience of the Assassins Creed brand. The production value of the game, combined with the biggest marketing commitment we've ever made, will make Assassins Creed III the highest-selling Assassin's Creed game ever. Additionally, the new setting and hero makes this the perfect time to jump into the series for anyone that has not previously played an Assassin's Creed game."
Taking on a completely different setting than before with the American Revolution and a new hero by the name of Conner, fans will be able to get their blood soaked hands on Assassin's Creed III on October 30th.  So start planning for your midnight launch retailers!