The Witcher 2: Assassins of Kings Dark Edition Sells Out In US
CD Projekt Red announced today that two weeks before the launch of The Witcher 2: Assassins of Kings, the limited Dark Edition has sold out completely.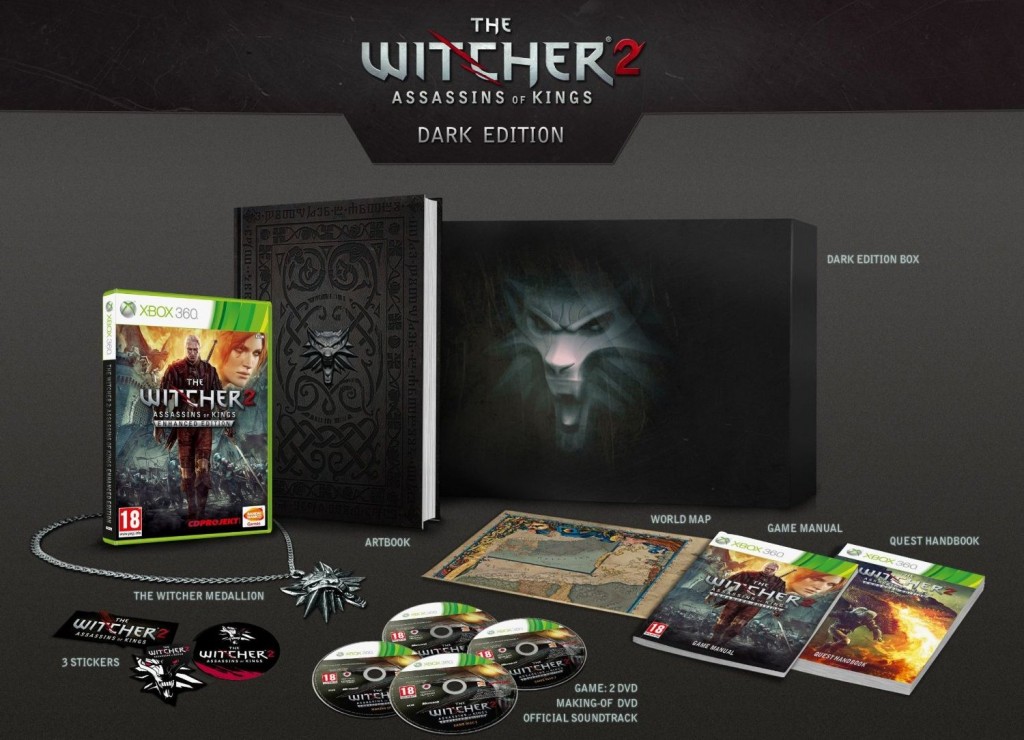 CD Projekt Red board member Michal Nowakowski said in a press release, "It's great news for us, that the Dark Edition was such a success worldwide. I hope players will appreciate the gadgets we prepared for them. We'd like to remind you that there are still remaining copies of The Enhanced Edition of The Witcher 2.  By buying this version of the game you still get more, than you would  expect from a standard Xbox game. Apart from the manual and the game itself it contains an official soundtrack CD, a quest handbook and a world map."
Due to launch this April 17th on the Xbox 360, the game puts the player into the gauntlets of the Geralt of Rivia; professional monster slayer, witcher, and all around good guy.  With political strife and rebellion breaking out across the land of Temeria, Geralt has his hands full in this brutal, non-linear game.