Ms Splosion Man Coming to PC and Mobile!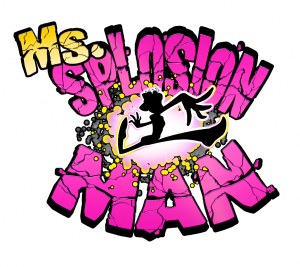 Early this morning, Twisted Pixel announced that they are now working on Ms. Splosion Man for Steam, Windows Phone 7, and iOS!
"We are extremely excited to work with Twisted Pixel in bringing splosions to mobile devices," says Iron Galaxy C.E.Bro, Dave Lang.  "Ms. Splosion Man has really deep gameplay that is born from deceptively simple controls, so it's a great game on any platform."
The PC version will feature over 50 levels for both single-player, and co-op (up to four players locally or online), 'sploding goodnes as well as ghost replays, achievements, unlockables like '2 Girls 1 Controller Mode', and more.  The iOS version (and presumably the WP7 as well) will carry their own set of unique features on an all new BEARD engine.
"This will be our first mobile game, and only our second Steam game," explains Twisted Pixel's Michael Wilford.  "But it's very important to us that we have great content on these high-end platforms, so these new versions are being painstakingly crafted to be as awesome as possible.  We're planning a lot of post-launch updates and support to make sure we get it right."
For those of you heading to PAX East this weekend, be sure to swing by Twisted Pixel's booth, as they'll have an early build available for eager players to demo!  In the meantime, take a look at the trailer below and stay tuned for more info at Wanderson75.net!