Capcom Announces Cross-Platform Play For Street Fighter X Tekken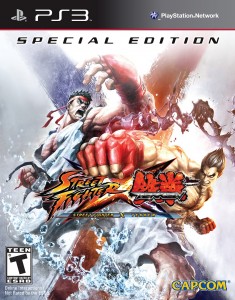 Capcom announced today in a press release that cross-platform play will be available between the PlayStation 3 and PlayStation Vita versions of Street Fighter X Tekken.
Announced and showcased at the Captivate Media Showcase in Rome, Capcom announced that Crossplay support will be available between the two versions, allowing players on the Vita to compete against players on the PlayStation 3 anywhere in the world, via Wi-Fi or 3G.  The PlayStation Vita version will also feature, "touch controls, local and Wi-Fi multiplayer plus Near functionality alongside all the content from the home console version."
Street Fighter X Tekken is slated to release on the PlayStation Vita this fall.