EA Announces Open Beta For Warhammer Online: Wrath of Heroes
The open beta started today for Warhammer Online: Wrath of Heroes, a free-to-play PvP (Player vs. Player) MMO developed by Bioware Mythic and based on the hit Warhammer Online: Age of Reckoning.  Players can head over to the Wrath of Heroes website, download the client and begin taking part in the game that EA is touting as, "fast and frenetic arena-style PvP combat for free."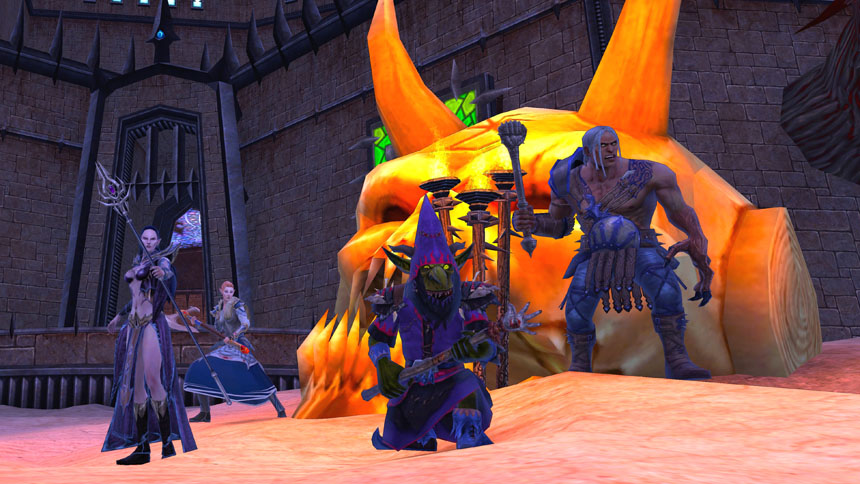 "BioWare Mythic has a strong heritage in creating fun, intense PvP combat, and they've stepped up their game to deliver a whole new challenge to even more players with Wrath of Heroes," said Dr. Ray Muzyka, Co-founder, BioWare and General Manager, BioWare Label. "I'm really proud of the team for creating a fiercely competitive, fast-paced online PvP arena experience; Wrath of Heroes has compelling progression and awesome depth in strategy and tactics, — all in a highly accessible free to play game."   
"With Wrath of Heroes, BioWare has taken some of the most exciting elements of Warhammer Online and created a wonderfully compelling experience that will delight our existing fans and introduce even more players to the unique and diverse Warhammer world," said Jon Gillard, Head of Licensing, Games Workshop Group PLC.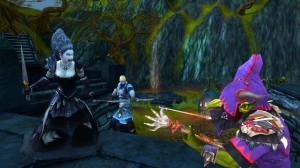 According to the press release from Electronic Arts, "Warhammer Online: Wrath of Heroes is advancing online PvP games by delivering instant, fast-paced and competitive three-sided 6v6v6 PvP arena gameplay — for free! As the latest entry in EA's Play4Free portfolio, the game throws three teams into battle against each other, where players can choose from a wide range of unique heroes from the Warhammer universe on the fly. This cutthroat setup creates highly dynamic matches where teams constantly live on the edge of victory or defeat and alliances are quickly formed and just as quickly forgotten. With the instant playability of battles that last an intense 15 minutes, a small download size, and no cost to enter, Wrath of Heroes can scratch the competitive PvP itch for gamers of any type."
Head on over to the Wrath of Heroes website for more information, and stay tuned here at Wanderson75.net for news, thoughts, and reviews on Video Games, Technology, and Gamer Life!