Xbox Live Rewards Gold Rush Starts April 16th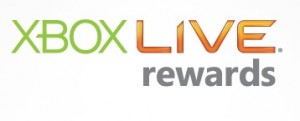 Ever wonder what you would do with one million dollars?  How about one million Microsoft Points?  OK, well that might be a little bit different, however, Microsoft is offering one million Microsoft Points in prizes and more in their Xbox Live Rewards Gold Rush Sweepstakes!
Starting April 16th, Microsoft's Gold Rush Sweepstakes will begin for Xbox Live Rewards members.  Top prizes include 10 Limited Edition Star Wars Kinect Xbox 360 bundles, 10 Xbox 360 Special Edition (White) 4GB Kinect Family Bundles, and 10 Limited Edition Mass Effect Kinect for Xbox 360 Sensors in Paragon Blue or Renegade Red as well as one million Microsoft Points worth of additional prizes!
If you aren't an Xbox Live Rewards member, all you have to do is sign up!
Thanks to @kyfriedchucken for the hot tip!