Kinect Support coming to Elder Scrolls: Skyrim for the Xbox 360!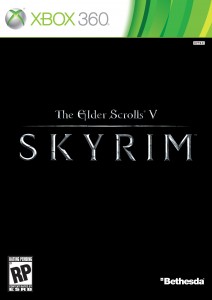 In a surprise announcement, Bethesda Software has announced that a free update for The Elder Scrolls V: Skyrim will be hitting Xbox 360 consoles this month that will put your Kinect to good use.  Using just your voice, you will be able to control your Dragon Shouts, manage your inventory, control your follower, access the map and more all with the use of the technology of the Kinect.  Also announced in the press release is more of a tease than anything, as Bethesda knows we are all awaiting for more Skyrim, details on the first DLC is on its' way!
Per the press release, "Skyrim Kinect for Xbox 360 Support is the latest in free feature updates that Bethesda Game Studios has added to enhance Skyrim, and more are coming. In addition, Bethesda Game Studios has been hard at work on creating the first set of game add-ons that will be exclusive to the Xbox 360® video game and entertainment system from Microsoft. This additional content will add new quests, locations, features, and much more to the world of Skyrim. Stay tuned, we hope to officially announce what it is soon."
Check out the video below for an early look at what is to come!