Medal Of Honor: Warfighter – First Gameplay Trailer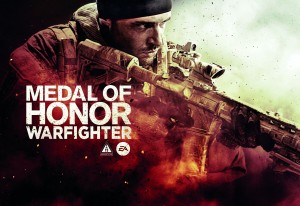 EA has just released the first gameplay trailer to their latest shooter, Medal of Honor: Warfighter via Youtube.  The next installment of the long running Medal of Honor series looks to take it the franchise into a much grittier direction. Using the Frostbite 2.0 Engine, made popular by Battlefield 3, the visuals look absolutely outstanding and the sound quality unmatched.  This time around, Medal of Honor: Warfighter will be developed solely by Danger Close, with one team focusing on all of the game's content, hopefully it won't be as polarizing as the single player and multiplayer were with the 2010 reboot of the Medal of Honor franchise.
Take a look at the trailer below, and stay tuned to Wanderson75.net for more information on Medal of Honor: Warfighter as it's announced!