Battlefield Heroes Takes To The Moon Today!
Electronic Arts announces that Battlefield Heroes is blasting off to the moon today!  The online, free-to-play arcade cartoon shooter today introduces an all new map, Lunar Landing.  According to the press release, the map features, "low gravity to traverse the environment and outsmart enemies, gamers can jump over objects and even base jump from a vantage point to take down the enemy faction and lead their team to victory. The 'Lunar Landing' map brings a whole new experience to Battlefield Heroes, fundamentally altering the traditional gameplay mechanics of the third-person shooter."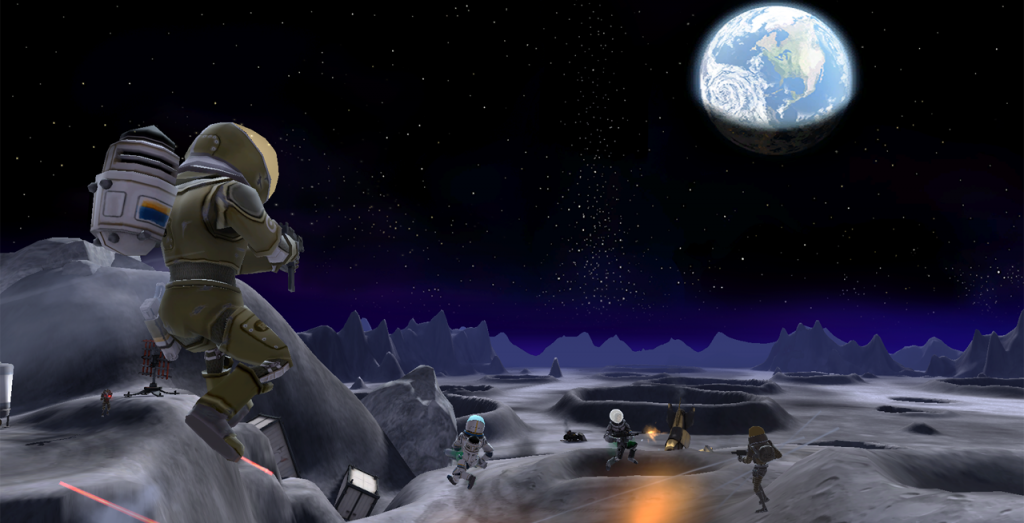 Gamers will also be able to don their Heroes in customizable space explorer outfits or full spacesuits before heading out to the lunar landscape.  Also available for the first time in the franchise history will be laser weapons, letting players equip "high-powered plasma blasters to dish out damage."  Doctor Evil, eat your heart out!
If you don't already have an account, head on over to www.battlefieldheroes.com and sign up for free!