First Guild Wars 2 Beta Weekend Event Announced!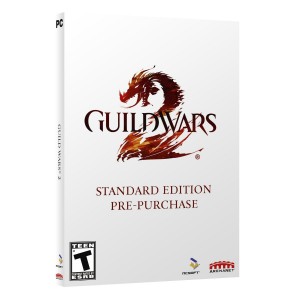 NCSoft and ArenaNet have just announced the time and date of the first beta weekend for Guild Wars 2!  Beginning on Friday, April 27th and running through Sunday, April 29th, the hundreds of thousands of gamers that have pre-purchased Guild Wars 2 will be able to get their first hands-on glimpse into the world of Tyria.
If you have pre-purchased the Guild Wars 2 Digital, Digital Deluxe, or Collector's Editions, you'll be able to take part in all beta weekends, as well as get a three-day head start on everyone else when the game launches.  Further details will be revealed soon on ArenaNet's blog, or you can follow Wanderson75.net for more news as it happens as well as our own thoughts on the game after the beta.