TERA Open Beta Weekend Opens This Friday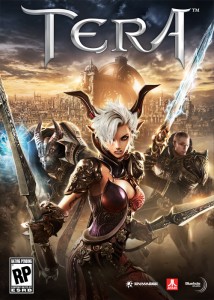 This weekend, April 20th to the 23rd, gamers will be able to experience the land of TERA first-hand.  For those not familiar with TERA, the upcoming MMO from En Masse Entertainment, it'll be a good opportunity for fans of the genre to try something new.  A game that received many accolades at last year's E3, the TERA open beta will introduce players to an all new playable prologue to familiarize themselves with the world.  According to the presser:
As the game begins, the first explorers to the mysterious Island of Dawn are shipwrecked and attacked by demons the moment they land. Players reach the beach, then struggle to regroup before the demons descend upon the survivors.

From the beach, players join a group of soldiers who have ventured up the cliffs to attack the demons directly, learning the basics of swimming, jumping, and climbing along the way. Then they dive intoTERA's contextual action combat and learn the importance of using skill rather than stats to take down enemies, including one of the game's fearsome big-ass monsters, the kumas.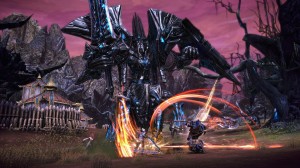 During the beta, players will be able to ascend up to level 32, and if you pre-ordered the game, that character will carry over into the full version of TERA when it launches May 1st.  To sign up, all you need to do is the following:
Log in (https://account.enmasse.com/) to your En Masse account. If you do not have an En Masse account yet, create one! (https://account.enmasse.com/users/new)
Click the Enter Code button on the right.
Enter the open beta test code:TERABETA
Click the Submit button.
Click the Download Game button under the Account Overview tab. This will start downloading the game launcher.
Run the launcher and install the game so you'll be ready to go when the servers open!
The open beta begins on Friday, April 20th at Noon PST and ends on April 23 at 11:59PM PST.  Stay tuned for our impressions after the beta weekend on this upcoming online RPG!