God of War Ascension Officially Announced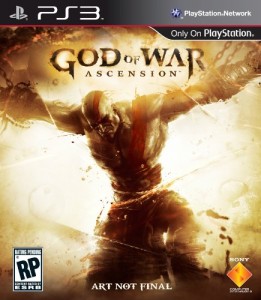 Sony this morning revealed that Kratos will be returning to the PlayStation 3 in God of War: Ascension.  Touted as the "most ambitious God of War adventure in the series so far", GoW: Ascension goes back to the beginning to explore Kratos' origins before he became the Ghost of Sparta.
PlayStation LifeStyle and other sources reported that Amazon.com had actually leaked the non-final box art and trailer for God of War: Ascension yesterday, which is what likely prompted Sony to post the trailer so early in the morning.
No release date has as of yet been given, but a teaser trailer has been released which you can view below.  More information will likely be filtering out of the Sony camp as we approach E3, so stay tuned!