New Metal Gear Rising Trailer Released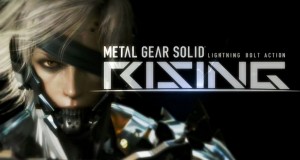 Today, Konami quietly released a new trailer for Metal Gear Rising.  Featuring a date of 4.30.12, the live action piece entitled "Make It Right" depicts someone being either interogated or tortured, and at the end someone says, "You'll never be the same, Jack".
The description below states the following:

Corrupted transmission incoming from operative's implant…

Data integrity compromised…

Recovery initializing on 4/30/12…
Presumably, we'll be seeing the launch of the Metal Gear Rising site on the 30th of this month.  Take a look at the trailer below, and stay tuned to Wanderson75.net for more news as it happens!