Microsoft Axes Inside Xbox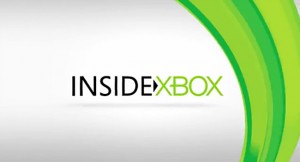 Xbox Live's Major Nelson, also known as Larry Hyrb, announced on his blog today that Microsoft will be discontinuing Inside Xbox; Xbox Live's featurette section that delivered news, interviews, achievement hunts, and more.
According to the Major Nelson's blog post, "We want to express our sincere appreciation to all of our viewers and fans of Inside Xbox, and remain committed to providing our members with access to high-quality news and information via the console, social media channels and Xbox.com. We will be leveraging third-party news and video content available through a variety of existing and future partners, and supplementing this content with select first-party offerings. However, day-to-day news content and weekly programming currently offered though Inside Xbox will cease production in the United States. This includes shows like Major's Minute, Featured Videos and Insider Moves packaged under the Inside Xbox brand. "
No new content has, as of yet, been announced.
Source: Major Nelson's Blog