Gamers Speak Out – Don't Cancel Inside Xbox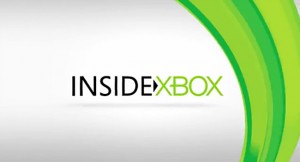 Online communities have found a voice in using online petitions as a means to plead with companies to make a change, or cancel it, as was the case with SOPA/PIPA.  Now, a small band of gamers have gotten together to start an online petition to beg Microsoft not to cancel Inside Xbox, a feature channel that ran throughout the week to keep gamers informed of everything Xbox related.
The petition, which currently has a goal of 1000 virtual signatures reads:
"Inside Xbox is a feature that is loved by many, many paying Xbox Live members. The dynamic range of shows and content has been watched by fans for years, and many of us look forward to the weekly releases. Not only has it created a community, but it has also informed and helped gamers in ways other shows haven't.
After the price increase to Xbox Live subscribers last year, it was expected more money would be put into these services, not a complete cancellation. Please don't let a poor dashboard design, which caused the Inside Xbox videos to be buried behind a user-unfriendly menu system, end the life of the shows so many of us love. Support this petition and let's show Microsoft just how many of us love the service!"
You can go here to read more about the petition, or sign it.