Activision and 20th Century Fox Announce Family Guy Video Game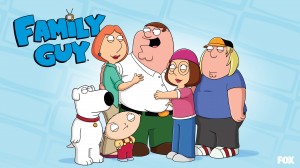 There goes the neighborhood!  Activision today, along with Twentieth Century Fox Consumer Products announced that the Griffin family will be landing on consoles later this year.  The adventure, titled, Family Guy: Back to the Multiverse will feature Peter, Lois, Stewie, Meg, Chris, Brian, and all of their Quahog friends in an adventure, "inspired by one of the most popular and notable episodes in the series' history."  Which is most likely the eighth season episode, Road to the Multiverse.
"Fans of Family Guy will love that we've taken some of the series' most iconic and memorable moments and built them into an impressive and uncensored video game," said David Oxford, Executive Vice President, Activision.  "Anyone who watches the show will appreciate how much we have adhered to its rich and twisted universe and characters."
Jeffrey Godsick, President of Twentieth Century Fox Consumer Products said, "With Activision at the helm, we've found a world class partner for a Family Guy console video game.  Family Guy: Back to the Multiverse will utilize the source material, including the talented voice cast and writers, authentic humor and subversive spirit of the series, giving fans a whole new way to interact with their favorite show."
No further details have been released as of yet, but we'll probably be hearing a bit more soon as we close in on the 2012 Electronic Entertainment Expo.  Stay tuned to Wanderson75.net for more news as it happens!