First Gameplay Trailer to Assassin's Creed III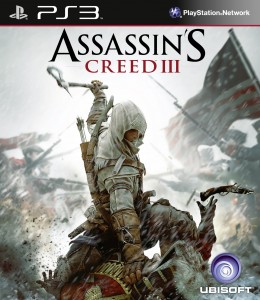 Ubisoft has just released the first gameplay footage of their highly-anticipated head decapitating Assassin's Creed III. Set between 1753 and 1783, the war has shifted into the American Revolution era with the Assassins and Templar. You are following a new protagonist by the game of Connor Kenway in the American Revolution era. Featuring an engine with much more animations and nimble actions, such as jumping from tree branch to tree branch and even entering homes now!  Ubisoft has promised to keep this title within the historical boundaries of its' same time period, including famous political figures and even acknowledging slavery. Spanning 30 years of Connor's life, you will visit Colonial America including New York and Boston.
Going by the trailer it looks to be the most impressive installment of the series to date, shots of black powder rifles are shot across the prairies as war rages on and Connor does what an Assassin does best- assassinate in the most stylish of ways. Now armed with more modernized projectile weapons, Connor is one deadly assassin.
Announced for the Microsoft Xbox 360, Sony Playstation 3, Nintendo Wii U, PC and Mac. I must say, this is shaping to be my must-have for the Holiday season! Assassin's Creed III is hitting store shelves October 30th, 2012.