Hitman Absolution Hitting Shelves November 20th, With Impressive Pre-order Bonus!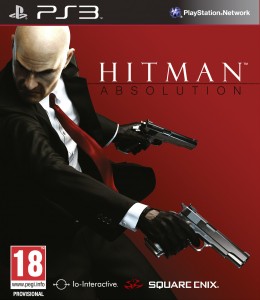 Announced via Twitter and on the Official Playstation Blog, IO Interactive has targeted an official date for the highly anticipated sequel to Agent 47's career in Hitman Absolution.  November 20th will be the day we can once again dress in various attire to strangle unsuspecting victims. Not only have the guys at IO Interactive announced a release date, but a massive preorder bonus as well!
The Hitman: Sniper Challenge is a standalone hit, only available for Hitman: Absolution pre-orders. As the original assassin, you'll unpack your Agency Kazo TRG sniper rifle, scope out the penthouse balcony of one Mr. Richard Strong Jr., CEO of Stallion Armaments and soon-to-be dead guy. And here's the great thing: you get to play it immediately upon pre-order starting May 15th! Take out Mr. Strong Jr. and his entire staff of bodyguards, score big on the leaderboards and you'll unlock equipment upgrades that carry over to Hitman: Absolution when the game comes out on November 20th. All you need to do is pre-order the game with GameStop, obtain the redeem code, boot up your PS3 and grab the Sniper Challenge from PlayStation Store starting May 15th. That's it!
Stay tuned for a full review when Hitman: Absolution releases November 20th, 2012!