Microsoft Details New Halo Multiplayer Experience/Limited Edition Details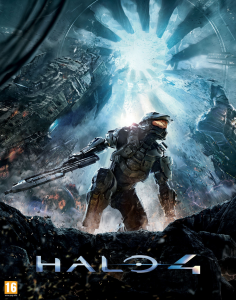 To Halo fans, November can't get here soon enough with the highly anticipated release of Halo 4.  And now they have a reason to froth a little more as new details emerge regarding the latest adventures of Master Chief, and the multiplayer experience.
Microsoft today announced the introduction of Halo Infinity Multiplayer.  This multiplayer hub takes place on the UNSC Infinity, the largest starship in the United Nations Space Command's arsenal.  Microsoft says that this hub is where you'll build your career as a SPARTAN-IV soldier and progress through all Halo 4 competitive and co-op gaming modes.  According to the presser:
Surrounded by the sights, sounds and crew of the biggest vessel in the UNSC fleet, your multiplayer experience will be embedded in the fiction of "Halo" like never before, where your progress and game choices affect your appearance, arsenal, and role on the battlefield. Spartan Ops. The story of the UNSC Infinity intersects with the "Halo 4" campaign, then continues on in a brand-new, story-driven experience known as Spartan Ops. A first of its kind and exciting new addition to the "Halo" franchise, Spartan Ops is an episodic adventure that blends immersive storytelling, high-quality cinematics, and action-packed gameplay to deliver an unprecedented serialized experience.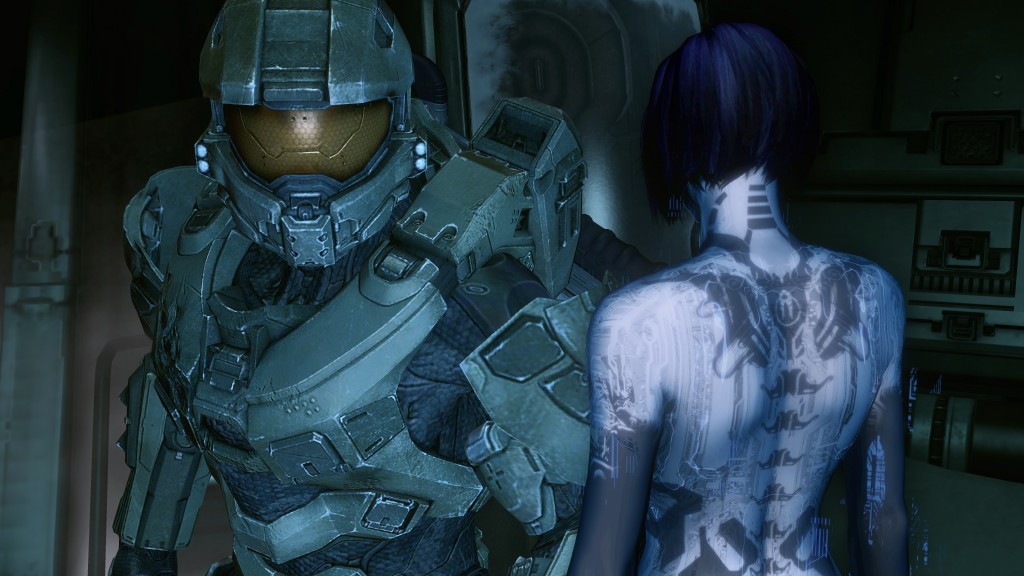 Furthermore, a weekly series of cinematic episodes will be available on Xbox Live.  Dubbed Spartan Ops, it will tell the story of the UNSC Infinity after the events of Halo 4, centering on Majestic Squad, a new team of Spartans.  Spartan Ops will provide a narrative backdrop to the associated gameplay missions that will be playable in single-player, or co-operatively with up to three friends.  You'll be able to explore the mega-massive dyson-sphere of Requiem, and, "help uncover the secrets of the mysterious Forerunner world."  Spartan Ops is included with Halo 4 at no additional charge.
Microsoft also teases some new features coming to the Halo universe:
War Games. The competitive multiplayer modes of "Halo 4," known as War Games, take place on the combat deck of the UNSC Infinity and revive the visceral and immersive experiences that "Halo" multiplayer is famous for. "Halo 4" introduces fresh, immersive new game modes and strategies to help you progress your Spartan-IV career, while also delivering an experience that's still distinctly and uniquely "Halo." More details on all the modes of War Games will be released at a later time.
Total Combat Freedom and Player Progression. "Halo 4" features a vastly expanded suite of new multiplayer modes, weapons, vehicles, armour abilities, a new loadout and player progression system, and a new armour modification system that introduces gameplay-enhancing customizations for the first time in a "Halo" game. These advancements can be used in both Spartan Ops and certain War Games matchmaking playlists, empowering player choice, vastly expanding their creative options, and make the experience deeper for core fans and more approachable for newcomers.

The "Halo 4" player progression system goes beyond simple aesthetic upgrades, encouraging players to invest time and effort to create a Spartan that looks and plays the way they want. Players can earn and activate combat enhancements called "Specializations" based on the style of play they engage in, from stealth to all-out assault, and everything in between.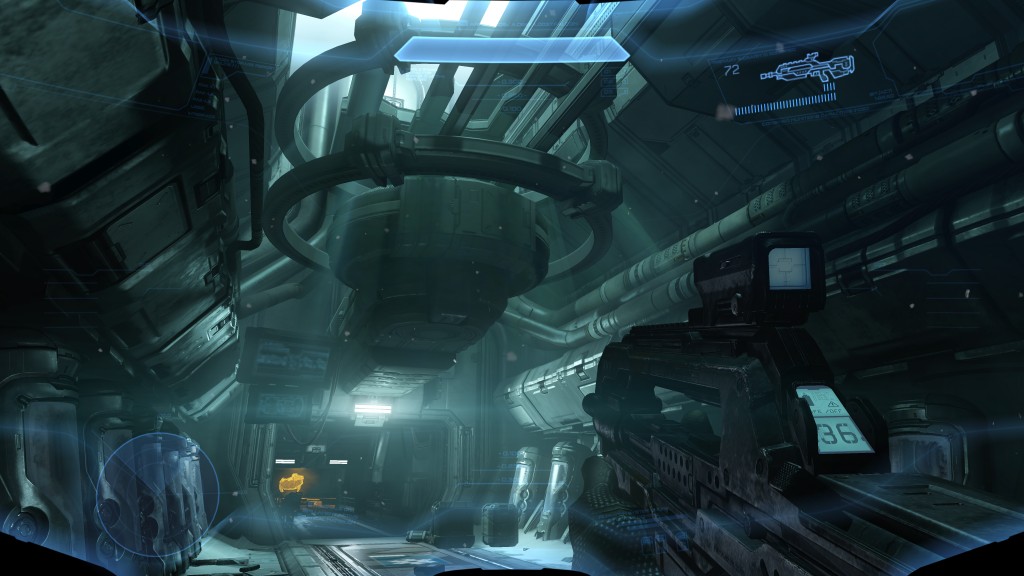 Also announced are details regarding the Limited Edition of Halo 4.  Available for pre-order today, the game will run for $99 retail and feature the following items:
War Games Map Pack Access – The Limited Edition includes access to nine maps – three future competitive multiplayer map packs, each including three locations, available for download post-launch on Xbox LIVE. (A detailed release schedule for the map packs will be announced at a later time)

Specializations – Receive early access to six Specializations, available at launch on Xbox LIVE, to achieve higher ranks in your Spartan career. In addition to gaining access to new ranks, Specializations unlock new customization options. Purchasers of the "Halo 4" Limited Edition will get access on launch day, while others will have to wait as Specializations are released over time.

The Limited Edition also contains the UNSC Infinity Briefing Packet, which includes an armour customization schematic, a blueprint of the massive ship itself, and insight into what it means to be one of humanity's finest warriors: the Spartan-IVs.

Bonus digital content through Xbox LIVE:

Unique in-game Spartan-IV armour skin
Unique in-game weapon skin for the Assault Rifle
An exclusive in-game emblem
Xbox LIVE Avatar prop
Xbox LIVE Avatar Spartan-IV armour set

"Halo 4: Forward Unto Dawn" Special Edition – An extended 90-minute version of the live-action digital series that will bring the "Halo" universe to life as you've never seen it, and provide an enthralling backstory leading up to the events of "Halo 4."

"Halo 4" Limited Edition also includes the following exclusive videos:

Bonus in-fiction content expanding the characters and stories of "Halo 4: Forward Unto Dawn"
Special Featurette: Bringing Gaming into Reality
Making of "Halo 4: Forward Unto Dawn"
Stay tuned to Wanderson75.net during the 2012 Electronic Entertainment Expo (E3 2012) for our coverage of the events and our first impressions of Halo 4!