38 Studios Fighting To Stay Afloat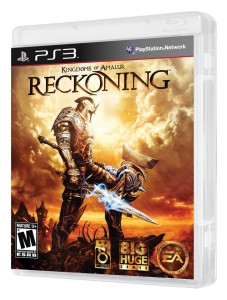 Boston.com reported this last Friday that 38 Studios missed a $1.1 million dollar payment to Rhode Island's Economic Development Corporation in May, and that the company is asking for additional public assistance because it cannot afford to make payroll.  The studio, owned by former Red Sox pitcher player Curt Schilling, made its mark on the gaming industry earlier this year with the release of Kingdoms of Amalur: The Reckoning, which has sold over 1.2 million copies globally.
Governor Donald Carcieri (R-Rhode Island) brokered a deal with Schilling's company to move from Massachusetts to Rhode Island and up to $75 million dollars in guaranteed loans.  If the company doesn't pay the loan, Rhode Island tax payers could find themselves holding the bag.
The guaranteed loan is understandably causing quite a stir as the director of the Rhode Island Economic Development Corp, Keith Stokes resigned this last Wednesday amidst allegations that he requested that Representative Laurence Ehrhardt (R) hold off on submitting a bill that would cap guaranteed loans to any one company at $10 million dollars.
38 Studios is currently working on an MMO under the name Project Copernicus.
Source: Boston.com