Krater 10K Edition Announced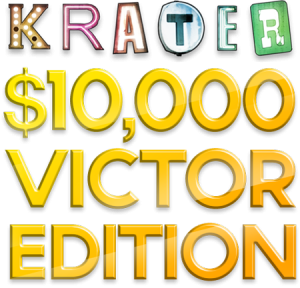 Fatshark today announced a new edition of Krater will be up for grabs; the Krater 10K Edition.  The edition, as the name implies, will cost a whopping $10,000!  Of course, unlike most limited edition games that include a cheesy art book or Day 1 Downloadable Content, this version will include Game Designer Victor Magnuson himself.
Victor will come to your house to hand deliver your copy of Krater, as well as cook up a meal for you both to enjoy before sitting down and playing the game with you for the evening.
"We wanted to do something extra for the game connoisseur, something different that you wouldn't get with most other games." says Gunnar Johansson, Brand Manager, Fatshark. "And is there anything cooler than having the Game Designer come to your home and play the game with you? Well, perhaps if he also would prepare a superb meal before the gaming session – so we added that."
Gamers interested in pre-ordering this special edition can do so here, but, if you're a couple bucks shy, you can always pick up the regular edition on Steam.