Zen Studios Announces Castle Storm
Zen Studios, makers of Zen Pinball 2 for the PlayStation 3 and Vita, Pinball FX2 for the Xbox 360, and the upcoming Kickbeat, have announced a new title coming to Xbox Live and other unannounced digital platforms later this year – CastleStorm.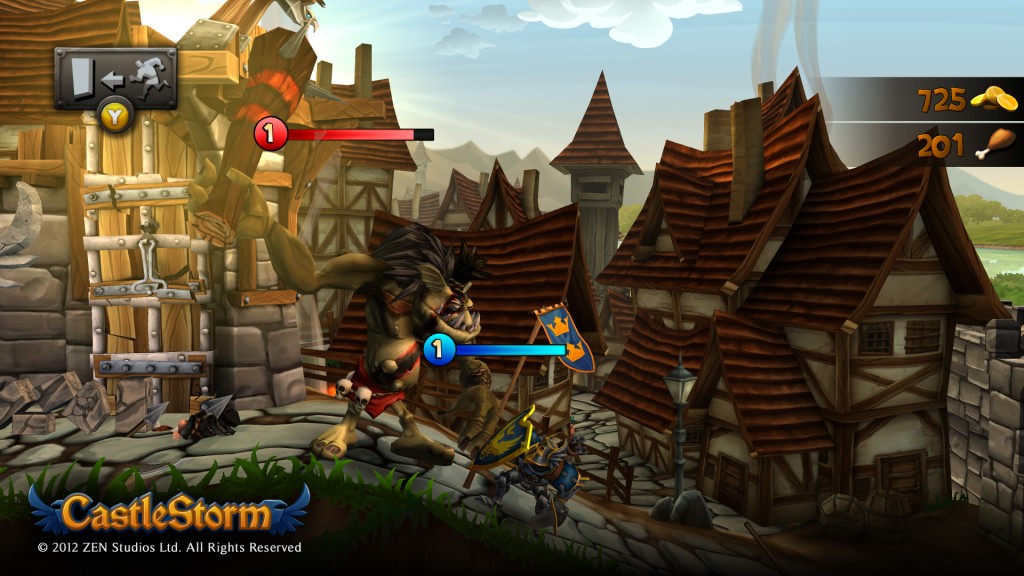 Zen Studios takes projectile warfare to a whole new level with CastleStorm.  Set in medieval times, you pick your side (Viking or Knight) and go to war, destroying the oppositions castles while you build and defend your own; Create your army and siege the castle walls!  According to the presser:
CastleStorm features medieval ballista weaponry, allowing players to launch an assortment of explosive weapons including Morningstars, Apple Grenades, Homing Eagles, and even flying sheep to defeat an onslaught of enemies trying to capture your flag and destroy your castle. Deploy a fearsome ground attack of swordsmen, knights, and donkey riders in order to protect your castle games, and if all else fails, call upon powerful spells to help keep the enemy at bay.
"CastleStorm is frantic tower defense warfare with tons of weapons, enemies and characters. Fending off a barrage of Direwolves, Bear Riders and Hammer Throwers while destroying an enemy castle will make you laugh, think and adapt in order to survive!" said Mel Kirk, Zen Studios Vice President of Marketing and Public Relations.
CastleStorm looks to be quite a promising game.  Take a look at the trailer below and tell us what you think!