Bethesda Releases Trailer For Upcoming Skyrim DLC Dawnguard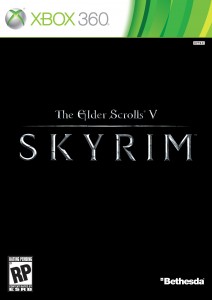 Today Bethesda released the official trailer for The Elder Scrolls V: Skyrim's first piece of DLC: Dawnguard.   A fair chunk of information can be pulled from this video, if you have a quick and keen eye (or the patience to play/pause constantly).
Some sort of ancient order (who appear to be a mix of vampires and gargoyles) is plotting to take control of the surface world, apparently using the elder scrolls themselves.  An opposing order, the Dawnguard, seem to be the only ones standing in the way of Skyrim becoming enslaved.  It's assumed players will need to choose between which side to fight for, good or evil.
A few new gameplay features are hinted at as well, including a new transformation.  Similar to werewolves in the main title, it looks as though gamers will be able to transform in the vampire/gargoyle hybrids and utilize several powers, possibly even flight.  Viewers may also catch a quick glimpse of a flaming skeletal horse as well.  While it's all speculation at this point, the DLC is looking to be a very dark and serious addition to the already massive RPG.
What do you think of the trailer?  Leave a comment with your thoughts below.
Dawnguard is releasing for the Xbox 360 this summer, for 1600 Microsoft Points.