Drinkbox Announces New PS3/Vita Game – Guacamelee!
Toronto-based Indie Studio, Drinkbox Studios, today announced the upcoming release of a new title – Guacamelee!  The studio, known for the highly acclaimed Tales From Space: Mutant Blobs Attack, will be releasing via Sony's "Pub Fund" on the PlayStation Network for both the PlayStation 3 and PlayStation Vita.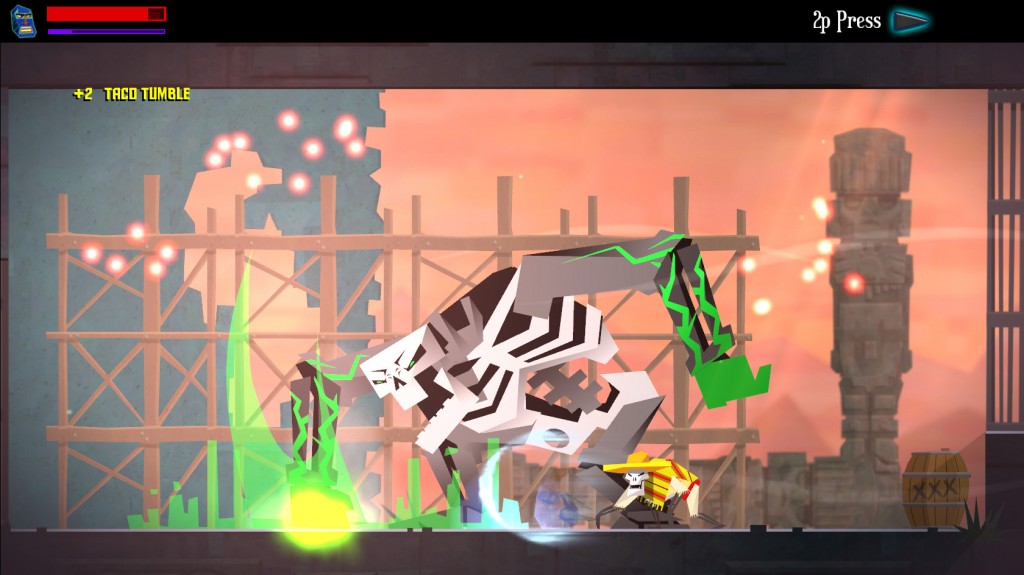 Producer and DrinkBox Co-founder Graham Smith had this to say about the initiative: "Sony has been really great to work with in the past, and we are excited to continue working with them to have the opportunity to bring our new game to their platforms via the Pub Fund program".
The game is expected to release in early 2013, however, we'll be able to get our first glimpse into Guacamelee! when we visit Sony's booth next week at E3.  Stay tuned for our impressions of the game!